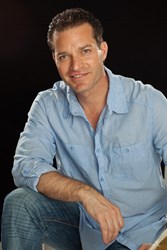 Cigarettes kill long-term users on an average of 13 years earlier. Truth be told, none of us get out of this game alive, but it is a fact that smoking greatly impedes the quality of your life. We need oxygen to live and cigarettes rob the smoker of it.
Los Angeles, CA (PRWEB) February 13, 2014
The Freedom Quit Smoking Blog lists famous people whose lives were snuffed out by smoking.The Freedom Quit Smoking Blog lists famous people whose lives were snuffed out by smoking.
1) Nate King Cole, 45, Singer, Actor, First African-American TV show host; succumbed to lung cancer (January 15, 1965)
Known for his sultry voice and hit songs- Mona Lisa, Unforgettable, The Christmas Song; Daughter Natalie; The King Cole Trio, He played legendary clubs like The Old Gold, Chesterfield Supper Club; and for his association with Capitol Records- known as "The House that Nat Built".
2) Boris Karloff, 81, Film Actor/Voice Over talent; died of heart and lung disease (emphysema) (February 2, 1969)
One of the founding members of the Screen Actors Guild (SAG), Karloff is best known for his roles as Frankenstein's monster in Frankenstein (1931), Bride of Frankenstein (1935), and Son of Frankenstein and as for the voice of the title character role in the animated Christmas classic The Grinch Who Stole Christmas and he played in Father Christmas (Santa Clause) giving out gifts to needy children.
3) Debi Austin, 62 Anti-smoking icon, died of throat cancer (Died February 22, 2013)
Best known for her television ads depicting her speaking with the use of a voice box then smoking through a hole in her esophagus necessary as a result of her disease, Debi did as much as she could to help educate the public as to the plight of smokers as she, hooked on them and unable to quite herself- smoked up until her death.
4) Jim Varney, 51 TV/Film actor, comedian, musician, writer and voice artist, died of lung cancer (February 10, 2000)
Best known for his role as "Ernest" Ernest P. Worrell, who was used in numerous television commercial campaigns, TV series, made for TV movies as well as films, and for recurring characters in Fernwood Tonight and America Tonight, Roles in films like the Beverly Hillbillies and such animated hits as Toy Story 2, Jim smoked heavily for over 30 years due in part to watching 007 -"Know what I mean Verne" became his famous catch phrase, and he starred in an anti-smoking commercial to try and teach others the perils of smoking.
5) Phil Harris, 53, Fisherman, died of a pulmonary embolism (February 9, 2010)
Known for his role on The Discovery Channels hit series " The Deadliest Catch"(with Mike Rowe) as the man who had an on-the-job habit of smoking cigarettes and notable chain-smoker, Josh Harris (His Son) says he had stopped smoking and was on a "wellness kick" to spread awareness about the dangers of cigarette smoking, which ultimately killed his father.
6) George VI, 56, King of England, Died of a coronary thrombosis while suffering from lung cancer, (February 6, 1952)
The Reluctant King. Son of King George V, Made known to younger populations via Colin Firth in the 2010 film "The Kings Speech".
7) Don Knotts, 81, Television and Film Actor; died of lung cancer (February 24, 2006)
Best known to millions of television viewers as the bungling Deputy Sheriff Barney Fife in "The Andy Griffith Show", and also his roles in "Three's Company replacing Norman Fell's character and playing opposite the talented John Ritter," "The Incredible Mr. Limpet" (1964), "The Ghost and Mr. Chicken" (1966).
8) Doug McClure, 56; TV/Film actor; Died of lung cancer (February 5, 1995)
Best known for his role on "The Virginian", appeared on: Fantasy Island, The Fall Guy, Barbary Coast, Roots, a teen heartthrob with boyish good looks as comfortable on a horse as in front of the lens, he along with Troy Donahue were the inspiration for the Simpson's character Troy McClure.
9) Audrey Meadows, 71, TV/Film actress; Meadows died of lung cancer (February. 3, 1996)
Wife of original Tonight show host Steve Allen, famous for her role on The Honeymooners as Ralph's immutable wife the Alice, her sister Jayne launched an anti-smoking campaign after her loss.
10) Dick York, 63, Broadway/TV/Film actor; Died of emphysema (February 20, 1992)
York best known as the first of the two Darren's playing opposite of Elizabeth Montgomery on the hit show Bewitched, worked opposite Gary Cooper, was complimented by Paul Newman as being a terrific actor, York a three-pack-a-day smoker developed emphysema in his 50's and ended up his life housebound and on welfare in Michigan.
Corporate Information:
Freedom Laser Therapy established in April 2003 has treated 10,000+ smokers for nicotine addiction. After a decade of research and clinical experience of helping smokers quit, founder Craig Nabat invented the new Freedom Quit Smoking System, a 10-day nicotine free and all natural at home program developed to free smokers from the addictive grip of nicotine.
Freedom Laser Therapy is actively working with nationwide reps that are approaching corporations to promote Freedom's new at home corporate smoking cessation program. The goal is to reduce employers' health insurance costs for their smoking employees and align with socially conscious companies seeking to substantially decrease the number of smokers in the United States. In February 2014, Freedom Laser Therapy is testing a nationwide direct response television commercial to place the "As Seen on TV" product, the new Freedom Quit Smoking System in 30,000 retail outlets such as CVS, Rite Aid, Walgreen, Target, Walmart, Kmart, GNC, Vitamin Shoppe and Bed Bath Beyond later in the year. The short form infomercial DRTV campaign and retail roll-out will be conducted over a six to nine month time period. A nationwide leading rep firm has been secured to assist with domestic retail placement for the Freedom Quit Smoking System.