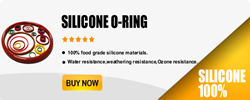 (PRWEB) February 13, 2014
TOGOHK.com is a China based company specializing in silicone products. Recently, the company has expanded its product line and launched a promotion of silicone O-rings, up to 29% off. The special offer is designed to expand its market share. Now, all people can get a discount before Mar. 12, 2014.
The company has paid close attention to material picking, quality control, application acceptance as well as customer service. Its products consist of silicone O-rings, silicone cases, silicone bracelets and more. All these products are guaranteed to be of premium quality and comply with a very strict quality management.
The company now makes the entire procurement process faster and easier for all customers. "We are pleased to launch the promotion to expand our market share. As a pioneer in the industry, we believe quality is everything. After the promotion, you will have to pay more," the CEO of the company says.
The products from TOGOHK.com are perfect in apprearcacen and functionality. Through its website, the company aims to provide its clients with high quality silicone O-rings at low prices.
About TOGOHK.com
Founded in 2003, TOGOHK is a leading technology firm that is that offers its clients worldwide a one-stop silicone product solution from conception to delivery. With high technology engineering and advanced CAD and CAM, the company has been serving more than 3000 customers from over 70 countries. Thanks to the innovative designs and 24/7 customer service, the company has become a leader in the industry.
For more information about the business, please visit their website at: http://www.togohk.com/?gallery=silicone-o-ring