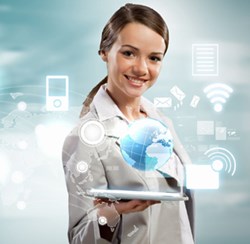 In the real estate industry, anything you can do to reduce cost, increase your speed to market, and give yourself an edge above the competition is worth taking a look at.
San Francisco (PRWEB) February 13, 2014
AMP Technologies (http://www.theamp.com), one of the leading technology companies in real estate asset management industry has been gearing up to change the face of the commercial real estate industry through dynamic game changing new releases on the cloud, powerful partnerships, and expanding locations.
Dynamic New Releases
AMP has been continuously delivering cutting-edge cloud technology by doing frequent new releases such as the New York release which enables users to forecast revenues more accurately. In addition, AMP's highly experienced Services team has been able to deliver high quality output while providing 60% cost reduction. The service includes lease review and abstracting, accounting and processing, lease auditing, CAM management and much more.
AMP has also achieved an incredible task of uploading 10,000 leases on the Cloud in the last year. Using the platform, AMP has delivered the ability for the real estate investors and users a way to make the right decisions using the right data. With the data being on the Cloud, it makes easier for the users to access the information from any device, on the go.
This effort marks a huge step in the right direction as property investors are looking for a more refined business intelligence tool to help them assimilate the information easily and provide actionable data to take decisions quickly. This has our partners extremely excited about.
Powerful Partnerships
AMP Technologies is quite excited to join forces with Quest Organization, one of the powerful players in consulting services. Michael Rosenblatt, has joined as one of the Senior Advisors for AMP Technologies. He is the President and Founder of Quest Organization, has over 25 years of rich experience in search, consulting, and identifying, structuring, and consummating mergers and acquisitions of middle market and professional services companies.
Speaking about this powerful partnership, Michael Rosenblatt said "In the real estate industry, anything you can do to reduce cost, increase your speed to market, and give yourself an edge above the competition is worth taking a look at. Between Quest and AMP, we are able to support the real estate industry in a dynamic way."
As Founder and President of The Quest Organization, and Managing Director of Quest Transitions, he has managed a wide variety of assignments in the following industries: Real Estate, Family Offices, Consumer Products Manufacturing, Hedge Funds, Private Equity, Healthcare, Not for Profit, Insurance, Banking, Energy and Entertainment companies. With him on board, AMP Technologies and Quest Organization has planned to take real estate consulting to a whole new level, including to expanding to new locations.
Expanding New Locations
AMP has been expanding its sphere of influence into new locations such as New York. It has opened a new office in New York which is located just off the Penn Station in New York at One Penn Plaza, Suite 3905.
In addition, AMP is also garnering a lot of media attention as well. Investor Beat, an online media company is running an article on AMP and its cutting-edge cloud technology on how it is delivering the data and decisions to their users.
Go ahead and register AMP Platform free trial today and experience the difference.
About AMP Technologies
Headquartered in Mountain View, California, AMP Technologies provides a suite of products and services for commercial real estate asset management. The AMP Technologies Platform is a powerful, yet highly intuitive, platform to monitor and manage individual properties and large portfolios. Its products are built on best-of-breed cloud technology and are designed for the modern enterprise to provide sophisticated business intelligence, collaboration and management tools. With a comprehensive, yet highly intuitive, platform for monitoring and managing individual properties to entire portfolios, AMP provides the key tools needed for every level of management for effective analysis and decision making.