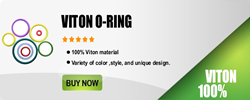 (PRWEB) February 13, 2014
TOGOHK.com is an industry leader in Viton products, and it has gained recognition for its high quality Viton gaskets and Silicone O-rings. Recently, the company has launched a Viton gasket promotion, up to 31% off, to expand its market share. Now, all people can get a discount before Mar. 11, 2014.
The company provides premium quality products, fast delivery and business flexibility to its customers. Its designs include silicone cases, silicone kitchen utensils, silicone seals, silicone bracelets, silicone tubes and other silicone rubber products. The company has achieved a superior performance in product quality. This is true to its Viton gaskets.
TOGOHK.com is also setting the industry quality standard; its goal is also to raise the standard each and every day for its global clients. At TOGOHK.com, the staff promises to look after every customer within the ability.
A customer from the UK said, "I would never forget the custom Viton gaskets from TOGOHK. The people there know how to make the company the best it can be. They provide premium quality products at amazing low prices, but the products are perfect in functionality. Thank you!"
About TOGOHK.com
Founded in 2003, TOGOHK has developed into a modern enterprise that offers its clients worldwide a one-stop silicone product solution from conception to delivery. With high technology engineering and advanced CAD and CAM, the company has been serving more than 3000 customers from over 70 countries. Thanks to the innovative designs and 24/7 customer service, the company has become a leader in the industry.
For more information about the business, please visit their website at: http://www.togohk.com/viton-o-rings-size-chart/