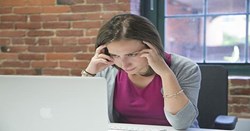 Cyberstalking is a dangerous trend that can result in potentially deadly situations.
London, UK (PRWEB) February 14, 2014
Cyberstalking has become a very serious issue for society to deal with. In order to combat this problem one needs to understand it first. NoBullying releases today a guide on what is Cyberstalking.
The Article features examples of what is cyberstalking, such as repeated unwelcome contact through internet media channels or texts, spreading personal or private information through social media and the internet whether it is true or not and spreading rumors about a person and encouraging others to do so on the internet.
The guide also states that Cyberstalking is done by someone known by the person or by someone unknown. The cyber stalker may have a sick obsession about a certain person stemming from greed, jealousy, physical or mental attraction and resentment among other reasons.
Macartan Mulligan, Co-Founder of NoBullying.com, said "Cyberstalking is a dangerous trend that can result in potentially deadly situations. Imagine a complete stranger looking you up online and finding things that may potentially harm you to no end."
He added that parents and teachers should make a point to educate the younger generations about the sad outcome of bullying online and off line. According to Mulligan, it is quite imperative to press for more firm laws condemning all acts of bullying and harassment.
NoBullying.com features many pages dedicated to parents, teens, teachers, health professionals as well as posts related to cyber safety and the latest news about law making concerning curbing Bullying worldwide as well as inspirational Bullying Poems and Bullying Quotes.
The website makes a habit of updating its bullying statistics and cyberbullying statistics regularly because it is essential to understand how widespread the bullying epidemic is.
He also added that anyone suffering from bullying in any form or way can always reach out to the team of NoBullying and they will be given advice on how to stand up to bullying or protect themselves online.