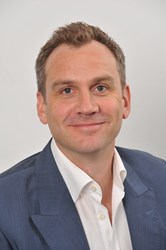 The best thing is to relax and believe you will find someone when the time is right and don't go searching for it.
(PRWEB UK) 13 February 2014
Just Relax About Finding Valentine's Day Love, Recommends Psychologist
A senior lecturer in psychology at Buckinghamshire New University has some positive advice for singletons on Valentine's Day - just relax and let love find you.
Dr Matthew Smith says looking too hard for cupid's arrow to strike could be the wrong tactic and waiting for the right person to come along may well be more productive.
He said: "I would suggest the best thing is to relax and believe you will find someone when the time is right and don't go searching for it.
"By all means widen your social network and take opportunities to meet new people when you can, but don't do these things with the direct intention of meeting your life partner.
"Do it because you want to and because you enjoy meeting new people. It may well be that the love of your life finds you in this way, or you may find you were living next door to them all along!"
Dr Smith has carried out extensive research in the area of 'luck' and positive psychology. He carried out his PhD research examining people's beliefs about luck, and why people might consider themselves lucky or unlucky.
He added: "It may sound a little bleak to say that finding love is all down to luck, especially if Valentine's Day sees you finding the doormat rather bereft of cards from secret admirers!
"But the flip-side is you're better off accepting this is how it is, relaxing into it, and believing the right person will find their way to you all in good time.
"Whether you believe in fate or not, it is likely that adopting this kind of perspective will mean you worry less about meeting Mr or Ms right, which will have an impact on how you come across to others.
"This approach will also mean you are more open to possibilities, and therefore open to the idea of meeting that special someone when you least expect it."
Dr Smith is in the process of writing a book called Go Luck Yourself! The New Psychology of Uncertainty and Control, and will be launching Luck School, where you can learn ways to increase your 'luck', later this year.
Find out more about Dr Smith's work at http://www.drmatthewsmith.com.
Editor's notes
Buckinghamshire New University has enjoyed a long and successful history since it was founded in 1893. The University offers an extensive portfolio of courses spanning the creative and cultural industries, the management and information management sectors, and the public sector. It also offers services to industry including contract research, consultancy and the opportunity to employ graduates.
The University has a state-of-the-art building in High Wycombe known as the Gateway, which comprises a learning resource and technology centre, events hall, gym, sports science laboratory, dance, drama, music and video production studios, library and meeting rooms. It also offers a growing provision of student accommodation in High Wycombe; and a thriving base for nursing students and applied healthcare research in Uxbridge, West London.
Its alumni include television star Noel Fielding and London 2012 Paralympic and Olympic medallists Naomi Riches and Chloe Rogers, and it has bestowed honorary degrees on well-known figures including Fern Britton, Terry Wogan and England Rugby World Cup winner Lawrence Dallaglio.
Website: bucks.ac.uk
For further information, details and images contact Dean Valler, Communications Officer at Buckinghamshire New University, on 01494 601 636 or 07920 212 937 or email dean.valler(at)bucks(dot)ac.uk.