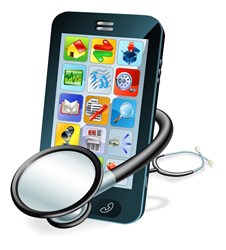 Most businesses wouldn't dream of not having a website. Yet thousands of businesses in the UK aren't mobile ready.
(PRWEB UK) 14 February 2014
According to Digital market researcher eMarketer, in 2013 more than 73.4 % of Internet users accessed the Web from a mobile device, and Google's Ian Carrington told 'Mobile Marketing Live' in October 2012 that "More people worldwide own a mobile device than own a toothbrush."
In the vacuum of mobile compatible websites, a business willing to take steps to make its online presence 'mobile friendly' will gain a significant advantage over its competitors, according to Simon Isaac, Strategy Partner at Zero Above, an award winning sustainable design agency which is offering an online mobile health check for businesses.
"Most businesses wouldn't dream of not having a website. Yet thousands of businesses in the UK aren't mobile ready, despite the majority of people now accessing the internet via mobile devices."
"Our mobile health check can help businesses understand how they are being represented to the ever-growing market of online mobile users, and how equipped they currently are to deal with one of the fastest changing areas of the business technology environment."
Simon goes on to explain, "Not being mobile compatible is a choice. But it is a bad choice. You only have to look at the mountain of statistics out there about the possible impact on businesses failing to make themselves mobile ready."
Potential impact for non mobile-compatible businesses is drastic, in terms of brand damage as well as missed opportunities for business. According to research into mobile consumer habits by Google "almost three-quarters of respondents said they are more likely to revisit a mobile-friendly site" as opposed to the "79 percent saying they will go back to search and try to find another site to meet their needs." In terms of potential impact on a company's brand, "67% of respondents agreed 'A mobile-friendly site makes me more likely to buy a product or use a service,'" whilst more than half of those surveyed admitted that "A frustrating experience on a website hurts my opinion of the brand overall."
Simon continues, "We work with businesses who want to perform at their very best, offering forward thinking, results-driven marketing solutions. We have a passion for great design and together with our technical expertise, we deliver successful results."