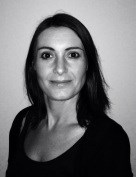 Businesses realise that investment in good quality content and copy for their website is crucial to the success of their brand.
York, UK (PRWEB UK) 21 February 2014
In 2013 big brand names such as Comet, JJB Sports, Habitat, Jane Norman and Faith Shoes were the latest victims to lose their fight for survival in these harsh financial times. The number of companies entering administration in recent years has been high and has included some huge household names.
Heavy increases in rents for prime city centre shops, large out-of-town shopping parks and a reduction of consumer spending has left many businesses struggling. Many businesses had been able to rely on having a strong brand reputation to maintain their revenue, but this is no longer enough to guarantee customer retention. The shopping habits of today's society are very different than they were 10 years ago. The British Retail Consortium revealed earlier this month that there were record internet sales in December 2013. A staggering 19.2% increase on internet (non-food) purchases in December 2013 against figures for December 2012, the fastest increase in four years.
Consumers are now more likely to browse on the internet to find the best price for the goods they are interested in to find the best deal. With many shops now offering some kind of 'price match deal', the consumer has much more power in both where, and how, they spend their money. Businesses must re-evaluate the way they engage with their customers to ensure they stay one step ahead of the trends. With increasing online sales the most effective way of achieving this is to build and maintain a strong online presence.
Many companies retain in-house marketing teams consisting of copy writers, web designers, SEO consultants and website developers. However, for small to medium size businesses this is too large a staff team to retain. These businesses look to ways of 'out sourcing' these marketing requirements. The most cost effective way to do this is by commissioning a freelance to take responsibility for each of these roles.
Using the services of a freelance copywriter means that for a relatively low cost you can benefit from professional standard writing without the long term burden of increasing employee numbers. Most businesses also use social media and networking as a way of frequently and cost effectively updating the information on their website. Copywriters can be invaluable to a business ensuring their social network and media profile is current, professional, fresh and engaging. The importance of professionalism on social media and networking should not be underestimated by businesses, just a look at the Twitter incident involving Justine Sacco to illustrate that point.
Sophie Watts, Chief Copy Writer at Creative Copy Writers, Copywriter York, had this to say about why she thinks, in these times of uncertainty, her company has gone from strength to strength; "Businesses realise that investment in good quality content and copy for their website is crucial to the success of their brand. The initial cost to our clients is soon recouped with the increase in revenue gained through the subsequent increase in website visitor and conversion rates."