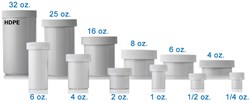 Denver, CO (PRWEB) February 15, 2014
On February 6, 2014 MED issued INDUSTRY-WIDE BULLETIN: 14-02 REGARDING INDUSTRY COMPLIANCE. The bulletin was addressed to retail and medical marijuana business licensees. According to eBottles.com President, Robert Lerman, the bulletin goes a long way in clarifying a widely misunderstood rule. The MED had previously issued sets of rules for both Retail and Medical Marijuana R103 and M103 which required that Marijuana, Marijuana Concentrate and Marijuana Products be dispensed in opaque child resistant packaging. A great deal of confusion had existed among dispensary owners and marijuana product manufacturers regarding how to know if a child resistant package was compliant with the rules.
Mr. Lerman said that his company's findings in the marketplace were that Marijuana dispensaries and Marijuana Product Manufacturers suffered from basic misunderstandings of the formal definition of "child resistance". Many companies assumed that a package that appeared to be child resistant was acceptable on its face. Other companies were found to be sealing bags in an attempt to create a child resistant package but were unaware that the package had to be reclosable and continue to be child resistant. eBottles supplies child resistant closures and jars which have passed the necessary "protocol testing" and are certified as compliant.
Manufacturers and distributors of vials made in China for example make claims that their products are child resistant. The bulletin makes clear that in order for a package to be considered compliant the packaging has to be tested per the procedures established by the Consumer Product Safety Commission found in the Code of Federal Regulations Title 16, Part 1700.
The test procedure, certified by an independent testing laboratory, includes 50 children between the ages of 42 and 51 months and 100 senior adults between the ages 50 and 70 years old. Packages that have been opened and re-secured by adults are given to children to determine if the packages have been properly re-secured and remain child resistant.
The bulletin makes clear that the MED will make use of the list of manufacturers included on the United States Consumer Product Safety Commission's website, which can be found at: http://www.cpsc.gov/Regulations-Laws--Standards/Statutes/Poison-Prevention-Packaging-Act/Child-Resistant-and-Senior-Friendly-Packages-packaging-guide/
The MED went on to point out that the list is "non-exhaustive" and other manufacturer's products can be acceptable. To be considered acceptable a licensee should have available for inspection a Certificate of Conformance certifying that the packaging in use was tested in accordance with 16 CFR 1700.20 and found to be in compliance. This report can be obtained from the packaging supplier.
eBottles.com and Mjbottles.com offer American made opaque child resistant jars compliant with Poison Prevention Packaging legislation. The company maintains inventory in their Denver, Colorado distribution center and provides quick delivery to local dispensaries and product manufacturers seeking cost effective solutions to their child resistant packaging needs.
About eBottles
eBottles.com offers top-end products from American manufacturers. With multiple distribution centers in the US and Europe. eBottles ships most orders within 24 hours. eBottles headquarters is based in Jupiter, Florida. Distribution centers are located in Bethel, Connecticut Los Angeles, California and Denver, Colorado.
More information is available on the company's website http://www.ebottles.com
Contact: Robert Lerman
Phone: 888-215-0023
EBottles.com
1521 Cades Bay Ave.
Jupiter, Fl 33458