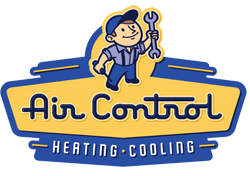 Springdale, AR (PRWEB) February 13, 2014
Furnaces were built to last for several years, and that time can be significantly extended by performing regular, preventive maintenance. The following tips will help you keep a furnace running efficiently for as long as possible, and hopefully limit expensive repairs down the line.
Playing it safe is the most important tip. If homeowners see or hear anything out of the ordinary when it comes to their furnaces, they should not wait to have it checked by a licensed professional at all. As with most things, early detection of a potential problem can save huge amounts of time and money down the road. Have the furnace inspected now before the coldest months occur. Be safe not sorry.
Other things to ensure are replacing the air filter, and cleaning the furnace. Since many homeowners aren't trained in HVAC, it is very important to hire a licensed professional that can be trusted. Air Control specializes in furnace repair and maintenance and has more than 20 years of experience in the field. They provide free estimates and free second opinions on condemned units. They also specialize replacing and installing gas furnaces, heat pumps, and package units. Air Control is a certified Premier Lennox dealer and a Trane dealer. They recommend affordable, high-efficiency systems when it's time to replace existing home comfort equipment. They also offer a furnace tune-up for just $59, normally a $147 value.
For more information about Air Control Corporation and their services, please visit their website at http://aircontrolcorp.com/, or call 800-843-0292.
About the Company:
Established in 1993, Air Control Corporation is a family-owned and operated business serving Northwest Arkansas homeowners. Under original ownership, their 25-member team is like a family, serving customers with honesty and integrity, and never taking advantage of their time or budgets.
At Air Control, customers are the first priority. They understand it can be difficult to allow a contractor in, so they work hard to earn trust and repeat business. When it's time for a repair or system replacement, a uniformed technician arrives in a tidy, well-marked vehicle, ready to discuss the customer's needs and provide budget-friendly options. Unlike other contractors, they don't inflate equipment pricing, and their technicians never work on commission. Due to this, they never encourage system replacement when only a part is needed.