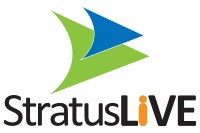 The presentation of StratusLIVE for United Way and web portal features demonstrated the functionality we need at United Way.
Virginia Beach, VA (PRWEB) February 13, 2014
Today, StratusLIVE announced a new partnership with United Way of Tucson and Southern Arizona (UWTSA). UWTSA reviewed, evaluated, and selected cloud-based StratusLIVE for United Way as the best choice to replace aging legacy systems. The StratusLIVE solution supports United Way's complex transaction processing requirements, while also enabling the development of deeper constituent relationships.
"The presentation of StratusLIVE for United Way and web portal features demonstrated the functionality we need at United Way," said Tony Penn, president and CEO of United Way of Tucson and Southern Arizona. "UWTSA's software selection committee chose StratusLIVE and is excited to move forward with our CRM and fundraising project."
In particular, the selection committee noted StratusLIVE's deep knowledge of nonprofit business needs as well as the product's ease of use, seamless integration across the enterprise, and the ability for users to view, create, and configure dashboards – all capabilities provided within the StratusLIVE platform. According to Penn, the committee also recognized StratusLIVE for its ease of sharing information and user-level modifications among departments for organization-wide productivity gains.
"The growing number of partnerships we are establishing with United Ways across the country underscores the trend of organizations to cultivate stronger, long-term relationships with their constituents," said Jim Funari, CEO and co-founder of StratusLIVE. "We are delighted to have been chosen by the United Way of Tucson and Southern Arizona to help them achieve their mission."
UWTSA serves as a backbone organization in the community by providing the infrastructure necessary to achieve large-scale change and service. Programs are designed to help children from low-income families receive quality care and education, provide the tools for under-served youth to graduate from high school, and support critical services for adults who desire self-sufficiency.
"Southern Arizona has one of the highest poverty rates in the country," said Penn. "Many of the families, friends, and neighbors in our communities do not earn enough money to meet their basic needs. For this reason, our programs focus on literacy skills, engaging youth in after-school programs, helping families become more financially stable, and helping seniors remain healthy and active. Our mission to 'Live United' is a constant reminder that when we reach out a hand to one, we influence the condition of all."
UWTSA invests more than $14 million per year back into the community through direct United Way programs and support to other local nonprofit agencies. Funding sources include individual donors, corporations, foundations, and workplace giving campaigns at over 300 companies.
For more information about the United Way of Tucson and Southern Arizona, visit https://www.unitedwaytucson.org/.
About StratusLIVE, LLC
StratusLIVE, LLC is a leading provider of cloud-based fundraising and CRM solutions to nonprofit organizations.
StratusLIVE for United Way is an enterprise-class Software-as-a-Service (SaaS) solution that provides comprehensive fundraising, constituent relationship management, financial processing for donations and pledges, distributions and payouts, campaign management, multichannel marketing, and advanced analytics. In addition, StratusLIVE for Fundraisers includes event and volunteer management, planned giving, data enrichment, and web-based portals for online gifts, workplace giving campaigns, and member agency support.
Architected as a true cloud-based solution, StratusLIVE software is mobile and social and is available anywhere, anytime, real-time through a browser, Microsoft Outlook®, and mobile devices. Leveraging the power of leading commercial platforms, including Microsoft Dynamics CRM®, results in a cost-effective, familiar, and easy to use relationship management solution for any nonprofit.
StratusLIVE is headquartered in Virginia Beach, Virginia, with multiple offices throughout the United States. For more information, please visit http://www.stratuslive.com.
Contact:
Chris Johnson
StratusLIVE
757-273-6324