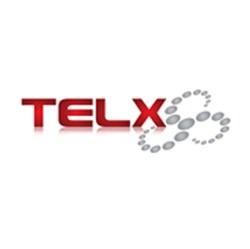 Miami, FL (PRWEB) February 14, 2014
One of the primary obstacles to owning and operating computers and digital equipment like servers is that they must be maintained, which includes troubleshooting. Since these are complex machines, businesses usually have to hire large and expensive teams of IT engineers to manage them. Many do not know about companies like Telx, which can manage and support their IT needs for a fraction of the cost and without the burden of hiring and training any new staff. Yet even with outsourced IT companies like Telx, it can be difficult to get troubleshooting help or repair services right away.
This is why Telx Computers, a prominent Miami IT services company, announced today that they are introducing a new 24/7 live support service, available to any client who is a member of Telx's Gold Services program. This service is a remote help desk that answers questions and guides clients through solving software issues over the phone, and provides a plethora of online resources on common IT issues. This allows small- to medium-sized businesses the freedom to operate and fix their own systems without having to wait for a technician to arrive on location or to go on a frustrating online search for the solution to some error.
Telx is also lauded for their impeccable security, and for Gold Members it is available 24/7. Telx's IT company in Miami uses firewalls to monitor client networks and servers, and to prevent illegal access to such. A firewall denies access to a network based on the origin of the request, and makes it much more difficult for invaders or hackers to access any data. Firewalls are always software- or hardware-based, and Telx uses specially-made hardware firewalls from Sonicwall. Sonicwall's firewall systems are like miniature computers that are arbiters between the internet and important business networks, ensuring that only proper connections make it through.
Telx's protection system is three-layered, and the second is the software element: antivirus and security programs. These, on Windows machines and servers, make sure that damaging software doesn't infiltrate or steal anything.
Finally, Telx monitors client networks, which ensures that they usually know about, and in many cases, solve, problems before they occur. They monitor networks 24/7, using unmatched diligence to spot illicit activity before it can do any damage, and if it does, stop it very quickly.
Besides working as a computer IT support provider, Telx also offers web hosting and other solutions. Along with their highly-rated computer support in Miami, Telx Computers can also help clients get hosted Exchange servers, useful warranty plans, and more.
More information can be found at their website, http://www.telxcomputers.com/ or by calling 1.800.MY TELX 4, (305)935.3876