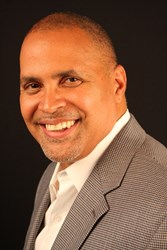 It's an honor to do the work I do every day.
New York, NY (PRWEB) February 18, 2014
BCNY's Antonio Aponte has been selected as one of five PASEsetter award winners. PASE (Partnership for After School Education) annually recognizes New York City's most committed and creative youth development professionals.
Mr. Aponte, selected from hundreds of nominated professionals, exemplifies the dedication, innovation, and accomplishment of New York City's afterschool field. According to PASE, PASEsetters are "afterschool educators who have made a significant impact on youth, families, and communities. They've shown commitment, creativity and leadership when it comes to helping young people succeed. PASEsetters start new initiatives and see them through, while being a role model for their kids and for other afterschool educators."
"While this recognition is personally and professionally gratifying, it is only representative of the many outstanding youth development workers that give of themselves and transform lives," Mr. Aponte said, humbly. "It's an honor to do the work I do every day."
"I can think of no one more deserving of a PASEsetter Award than Antonio," said BCNY Executive Director Stephen Tosh. "His dedication, passion, and effectiveness truly set the standard for youth development professionals."
Mr. Aponte, a Boys' Club alumnus himself, attended Moses Brown Prep School in Providence, RI, through the very program he now heads up at BCNY. Prior to joining BCNY's staff in 2001, he held myriad positions in the youth education industry, including Assistant Director of Multicultural Recruitment and Retention at SUNY Purchase College, Director of College Placement at Project Reach Youth in Brooklyn, and Director of Student Recruitment at CUNY's Lehman College. In 1990, Mr. Aponte co-founded the Latino College Expo Inc. (http://www.latinocollege-expo.org), whose mission is to elevate the educational aspirations of the Latino community by offering an array of specialized services sensitive their needs. The Expo, now in its 24th year, has become one of the most anticipated educational events in the Northeast.
Joining Mr. Aponte in recognition are four other dynamic after school professionals: Stephane Derisma from The Action Center for Education and Community Development Inc., Laura Jankstrom from Citizens' Committee for Children of New York, Durice Jones from New York City Parks & Recreation - Alfred E. Smith Recreation Center, and J. Christopher Neal, from Coro New York Leadership Center. All five winners will be honored at the annual PASEsetter Awards on Thursday February 27, at Cipriani's 42nd St. in New York City.
BCNY, a youth development organization that uses a multi-disciplinary approach to prepare boys and young men to achieve their full potential, is thrilled that Mr. Aponte is receiving recognition for his tremendous contribution and impact at BCNY and congratulates all the PASEsetters. For more information about BCNY visit http://www.bcny.org.
###
About The Boys' Club of New York
The Boys' Club of New York is committed to nurturing, mentoring and guiding boys and young men to prepare them to reach their fullest potential. Throughout its 137-year history of youth development, The Boys' Club of New York has combined a single-minded focus on boys and young men with a unique, multi-disciplinary approach that prepares them for a fulfilling and meaningful adulthood. The Boys' Club of New York accomplishes this through an approach that includes music and arts programs, social and recreational activities, academic support, and athletics.
By introducing boys to new ideas, expanding their interests, developing their real-world skills, providing a safe and nurturing environment, and offering ongoing counseling and mentorship, the Boys' Club of New York helps shape boys and young men into the best men they can be.
About The Partnership for After School Education
The Partnership for After School Education (PASE) is a child-focused organization that promotes and supports quality afterschool programs, particularly those serving young people from underserved communities. An innovative pioneer in the development and advancement of the afterschool field, PASE was formed in 1993 to professionalize afterschool services so that providers could deliver consistent, high-quality programming to youth and increase their capacity to meet the needs of their communities. PASE is committed to providing the more than 1,600 organizations in our network with the support they need to provide the 500,000 young people in New York City's afterschool programs with the high-quality services they deserve.