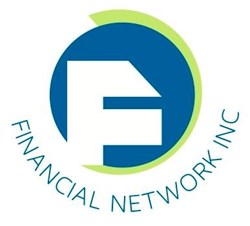 St. Louis, Mo. (PRWEB) February 14, 2014
St. Louis Learning Disabilities Association changes the lives of area children and members of the St. Louis community can help by participating in the 7th Annual Trivia Night at 6 p.m. Saturday, February 15, 2014 at the Maryland Heights Centre, 2344 McKelvey Road, Maryland Heights, Mo., 63043.
Financial Network Inc.'s Vice President of Business Development, Heather Slyman, is a member of the Young Professionals Board of St. Louis LDA, and her membership is sponsored by FNI.
The evening is a bargain, and includes ten rounds of trivia, a silent auction, attendance prizes and complimentary beer, wine, and soda. There will be a 50/50 raffle, and Mulligans will be available for purchase. The cost is $25 per person or $200 for a table of eight. Doors will open at 6 p.m. with trivia beginning promptly at 7 p.m. To register, go to http://www.ldastl.org, or call 314-966-3088.
Proceeds from the event will benefit St. Louis LDA's Early Childhood Scholarship Program. This program offers early intervention for at-risk kids by offering on-site observation of children in the preschool or kindergarten classroom, individual consultation with a consultant or advocate and recommendations to teachers and parents for appropriate programming for the student – all at a low or no cost rate. Parent/teacher workshops are also available on a variety of topics.
St. Louis LDA is a not-for-profit 501(c)3 organization dedicated to enhancing the understanding and acceptance of learning differences in the St. Louis community. Through dedicated programs and early intervention, St. Louis LDA focuses on preparing at-risk children for school, especially those with learning challenges. The Early Childhood Outreach Program services are provided at low to no cost to independent centers, in addition to many Early Head Start and Head Start programs. In 2013, the St. Louis LDA Early Childhood Outreach Program provided direct services to 1,807 children and their parents, more than 400 educational staff members through classroom support and professional development, and 141 classrooms within 29 area centers. As the number of requests for our services continues to grow, St. Louis LDA strives to ensure that every child, especially those at-risk, has the opportunity to be successful in school, and ultimately life. For more information on St. Louis LDA, go to http://www.ldastl.org.
About Financial Network Inc.
Through 30 years of providing custom credit lending solutions, Financial Network, Inc. stands as the market expert in robust credit lending platforms, as well as loan origination systems. Based on Financial Network Inc.'s experience creating truly custom products, Financial Network Inc. has assembled FNI Turnkey and FNI Turnkey Plus solutions. These FNI Turnkey solutions are the culmination of the best practices that can only come from years of experience. For clients seeking a fully customized solution, FNI has custom solutions in place with 3 of the 5 largest U.S. banks and lending institutions. These solutions include; rapid deployment of processing architecture, customized risk and application processing to lender specifications, multiple partner interface standards supported, complementary partner to lender internal resources to achieve processing goals and cost effective implementation and transaction pricing model.
For more information on Financial Network Inc.'s products and services, please visit the website at http://www.financialnetworkinc.com or call toll free 800–997–1104.