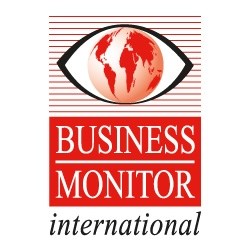 Despite progress in nuclear talks, the prospect of further US and EU sanctions and the possibility of a military strike by the US or Israel cannot be dismissed entirely.
(PRWEB UK) 14 February 2014
Business Monitor has just released its latest findings on the Iranian market in its newly-published Iran Business Forecast Report.
Recent improvements in relations with the West bode well for the country's economy. That said, Business Monitor note that uncertainty over the outcome of negotiations over Iran's nuclear programme will ensure that risks to the outlook remain elevated.
The analysts at Business Monitor predict that the economy will return to growth in 2014, as improving relations with the West and better macroeconomic management, coupled with low base effects, will lead to an improved outlook for exports and increased business and consumer confidence. The report remarks that despite recent improvements, the Iranian rial will remain volatile in open market transactions over the coming quarters.
Business Monitor have revised their real GDP growth forecasts this quarter, and are projecting the economy to expand by 2.8% in real terms in 2014, up from their previous forecast of 2.4% growth. They expect macroeconomic management to improve following the victory of moderate cleric Hassad Rouhani in presidential elections in June 2013, which will contribute to accelerating growth over the medium term.
A breakdown in negotiations over the country's nuclear programme could prompt Business Monitor to revise their real GDP growth forecasts downward and their inflation forecasts upward. They identify that higher global energy prices may lead to upside risk to their growth forecasts and downside risk to their fiscal deficit forecasts.
Key themes covered by the report:
Business Monitor's Iran Business Forecast Report notes that since the overthrow of the Pahlavi family in 1979, there has been some reduction in the level of political corruption, while wealth distribution has improved marginally. The Revolutionary Guard and Basij militia are fiercely loyal to the supreme leader, helping to maintain social stability.
The country has one of the poorest human rights records in the region, and authorities do not hesitate to quell dissidents. A number of journalists and anti-government protesters are being held in custody. While decision-making ultimately rests with the supreme leader, the regime is heavily fragmented, and consensus is hard to reach. Widespread perceptions of electoral fraud during the course of June 2009's presidential elections have damaged the regime's legitimacy in the eyes of many Iranians.
The Majlis (parliament) is more than just a rubber stamp; the move by 150 parliamentarians (out of 290) to hold former president Mahmoud Ahmadinejad accountable for his handling of the economy in March 2012 is a positive indication that checks exist.
The victory of moderate cleric Hassan Rouhani in presidential elections in June 2013 is leading to a significant improvement in relations with the West.
Despite progress in nuclear talks, the prospect of further US and EU sanctions and the possibility of a military strike by the US or Israel cannot be dismissed entirely.
Youth unemployment is high. The strong influence of the Revolutionary Guards within the political and economic arena may present a challenge to reform over the long term.
Iran has the world's second largest proven oil reserves after Saudi Arabia, and the world's second largest proven gas reserves after Russia. Oil and gas aside, Iran is rich in other resources and has a strong agricultural sector.
Business Monitor note that local consumption of hydrocarbons is rising rapidly; this, coupled with ageing technology in the sector, will have a negative impact on its oil and gas exporting capacity. International sanctions discourage foreign oil companies from bringing much-needed technical knowledge and equipment to maintain oil output levels.
The gas sector remains underdeveloped, and there is considerable room to maximise this source of revenue. A growing population, combined with a shortage of housing, provide opportunities for investment in residential construction.
A decline in global oil prices would have a marked impact on the economy. Although an Oil Stabilisation Fund exists to protect the economy at times of weaker oil prices, it has increasingly been used to fund government overspending and could be close to empty. Capital flight could continue, particularly if negotiations on the nuclear programme fail.
For more information on this new publication please click here.
Business Monitor is a leading, independent provider of proprietary data, analysis, ratings, rankings and forecasts covering 200 countries and 24 industry sectors. It offers a comprehensive range of products and services designed to help senior executives, analysts and researchers assess and better manage operating risks, and exploit business opportunities.