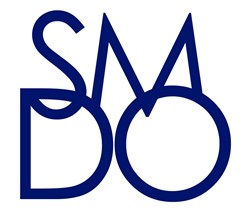 Atlanta, GA (PRWEB) February 15, 2014
According to a study by Wells Fargo, Georgia's economy made dramatic strides in 2013, and had one of the strongest overall performances in more than a decade. South Metro is a likely contributor to the resurgence in the state of Georgia. The theme of this year's South Metro Development Outlook (SMDO) Conference is 2014: "Gaining Momentum." The Conference will be held on Wednesday, February 19, 2014, from 7:00 a.m. to 2:00 p.m. at the Georgia International Convention Center (GICC) located at 2000 Convention Center Concourse in College Park, Georgia. It will feature a series of General Sessions, an Awards Luncheon and a Closing Session. One of the Conference highlights is a 2014 Economic Forecast by nationally acclaimed economist, Roger Tutterow, Dean of the Eugene Stetson School of Business and Economics at Mercer University.
South Metro Development Outlook was the brainchild of former Fulton County Commissioner, Michael Hightower who is also the managing partner of The Collaborative Firm, which is an Atlanta based company specializing in planning, program management and development. SMDO serves as an annual platform for industry experts, residents, community, business and political leaders to discuss relevant issues pertinent to Clayton, Coweta, Douglas, Fayette, Henry, Spalding and South Fulton counties, as well as the City of Atlanta.
"I am excited about the enthusiasm associated with the 2014 South Metro Development Outlook Conference," stated Michael Hightower. "The transformation of the region coupled with improved economic times has generated an even stronger interest from companies and individuals about the development and future growth of south metropolitan Atlanta," he said.
The Conference will begin with the Opening Session in which attendees will hear from several speakers including the newly elected Mayor of East Point, Jannquell Peters, and College Park's Director of Economic Development, Artie Jones. This session will close with a viewing of a video produced by the Atlanta Regional Commission (ARC), which provides a overview of the Atlanta Region and it be introduced by Doug Hooker, Executive Director of ARC.
General Session I is entitled "It's All About South Metro" and will feature Jeff Turner, Chairman of the Clayton County Board of Commissioners serving as moderator while a panel of experts and industry leaders discuss the many assets of the South Metro Region. The focus will be four new Economic Development projects and the participants include William "Bill" Edwards, Commissioner, Fulton County Board of Commissioners, Matt Forshe, President & CEO, Fayette County Development Authority, Tommy Smith, Chairman, Henry County Board of Commissioners, and Grant Wainscott, Director, Clayton County Economic Development.
Emerging Technologies in Cities and Counties is the title of General Session II, which has generated a lot of interest. It will be moderated by Tino Mantella, President and CEO of the Technology Association of Georgia (TAG). Local governments throughout the country are exploring approaches to becoming a "Smart City" as we begin to edge closer to a more socially inclusive "e-topia." The goal is to make cities and counties livable, functional, competitive and modern through the use of new technologies and the establishment of public/private partnerships. This session will further explore technology trends that are shaping the future in local government. Participants will include Tammie Hester, Director, Information Technology, City of College Park; Richard Johnson, Regional Director- External Affairs, AT&T; Russ Martin, Director, Information Services, Douglas County; and Miguel Southwell, Interim Aviation General Manager, Hartsfield-Jackson Atlanta International Airport.
As a segue to General Session III, entitled Community Improvement District (CID), Keith Parker, General Manager & CEO of MARTA, will provide a "Message For MARTA.' Following his presentation, moderator Michael Hightower, Managing Partner of The Collaborative Firm, will moderate this session that revolves around CIDs, an increasingly popular economic development tool and alternative funding source that is being utilized today by many local governments. The panelists include Tom Flannigan, Board Chairman, Boulevard Community Improvement District (CID); Joddie Gray; Administrator, South Fulton Community Improvement District (CID); and Michael Paris; President & CEO, Council for Quality Growth.
South Metro Development Outlook includes an action packed Awards Luncheon and Closing Session that will kick-off with Ceasar Mitchell, Atlanta City Council President, giving greetings to conference attendees. It will be followed by a welcome from Larry Vincent, Chairman of the Development Authority of Clayton County and "A Word From Atlanta BeltLine" provided by Paul Morris, President and CEO of Atlanta BeltLine.
The SMDO Awards Luncheon provides an opportunity to honor individuals and or companies who have made significant contributions to the Southern Crescent. Four awards will be presented to these deserving entities as they are presented with the prestigious Outlook Award. This year, a new feature has been added in which the South Metro Mayors will receive special recognition by their colleague Jack Longino, Mayor of College Park.
SMDO will culminate with the Closing Session entitled "South Metro Commercial Development & Housing on the Rise" in which experts will highlight South Metro housing and commercial development success stories, as well as examine how the area can prepare for faster growth. This session will be moderated by Maceo Rogers, President of the Development Authority of Fulton County. Additionally, it will feature the following panel of top industry experts engaging in a spirited discussion about the state of commercial development and housing: Valerie E. Edwards, Executive Vice President, Integral Group; David Ellis, Executive Vice President, Greater Atlanta Home Builders Association; Ernestine Garey, Executive Vice President and COO, Invest Atlanta; Vaughn Irons, CEO, APD Solutions and Kevin Kern, President, Grove Street Partners.
Key sponsors of the 12th Annual South Metro Development Outlook Conference include The Collaborative Firm, LLC, Georgia Power, The City of College Park., Wells Fargo, Aetna, Hartsfield –Jackson Atlanta International Airport, AT&T and more.
Admission to South Metro Development Outlook is $60 advance registration and $65 day of conference. To register for the conference and for more information please visit http://www.smdoconference.com or contact (404) 684-7031.
###
The Collaborative Firm, LLC offers a unique blend of expertise in land use planning, program management and real estate development. With over 80 years of combined experience in city and county government at the policy and executive staff levels, professionals of The Collaborative Firm are distinctly qualified to provide strategic solutions to the public and private sectors.