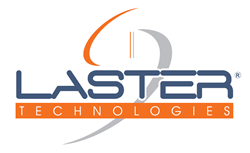 "With Eco's geo-local expertise and SeeThru eyewear we can deliver on the promise of travel that's more safe, informative and fun," said Zile Liu, CEO and founder of LASTER Technologies.
Sunnyvale, California (PRWEB) February 13, 2014
LASTER Technologies, creator of the SeeThru Augmented Reality (AR) eyewear, and geo-location expert Eco&Logic announced the development of an AR app that will allow motorcyclists to, for the first time, enjoy genuine augmented reality capabilities that will increase safety and efficiency of their travels on the road and off.
By using the app with LASTER's SeeThru eyewear, riders will be able to:

Predictive Road Reading – See information about the road ahead including the levels of curves, terrain data, the recommended speed for safe riding, upcoming dangers or obstacles.
Collision Warning System – Riders and auto drivers will be automatically alerted when another vehicle comes close, signaling a dangerous distance between vehicles or other obstacles.
Crowdsourced Content – Other SeeThru users will be able to provide tips and content for other cyclists to see – e.g., tips on routes, points of interest, warnings, etc.
Tourism Information – LASTER and other community members can create or upload historical and other interesting facts about points of interest anywhere along the rider's route.
Augmented Reality-Enhanced GPS – Provides AR-enhanced GPS including speed, directions, location, map, AR landscape contents, and the display of other SeeThru features, e.g., song playing, hand-free calls, etc.
"We've captured the excitement of augmented reality and combined it with the real world needs of the road to create the motorcyclist's ultimate riding experience," said Zile Liu, CEO and founder of LASTER Technologies. "With Eco's geo-local expertise and SeeThru eyewear we can deliver on the promise of travel that's more safe, informative and fun. It's no longer about getting from point A to point B. It's delivering the experience of a lifetime and deep information every time you get on your bike."
LASTER Technologies' SeeThru eyewear provides the only genuine Augmented Reality wireless eyewear on the market, so wearers see the real world through their own eyes rather than through the lens of a camera. AR content is displayed via SeeThru, within the wearer's natural field of vision, allowing them to experience AR content unadulterated by a camera. A video of the app is available.
Providing a larger field of view and higher quality images than other glass products, SeeThru also displays data in front of the viewer—avoiding the awkward looking up and to the right that other glasses require. This allows for a higher quality viewing experience that not only enhances visibility, but makes for safer driving.
LASTER SeeThru uses GPS location information coupled with accurate, built-in sensors (gyroscopes, accelerometer and a compass) to detect orientation and position determining exactly where the wearer is and in which direction they are looking. And LASTER SeeThru does all of this without a socially invasive camera, ensuring privacy for the rider and others around them.
The GPS app will be available in the summer of 2014 via the LASTER website (http://www.laster.fr)
SeeThru glasses can be acquired for as little as $349. The Kickstarter page can be found at http://www.laster.fr/kickstarter. A developer SDK is available immediately by going to the LASTER website at http://www.laster.fr/sdk
About LASTER Technologies
Founded in 2005 and based in Paris, France and Sunnyvale, California, LASTER Technologies was the first manufacturer to introduce the concept of the consumer augmented reality experience. LASTER SeeThru gives wearers the only genuine AR product on the market, delivering higher definition and quality than any other wireless eyewear manufacturer, at an affordable price. LASTER's world-leading engineers are wearable device experts specialized in optics, opto-mechanics and computer vision. LASTER licenses their patented core technology to other glass manufacturers. Enterprise customers include medium and large corporations and several branches of the military. Get more information at http://www.laster.fr.
About Eco & Logic
Eco & Logic is a company founded in February 2010 by Isabelle Colin and Luc Chanson, both from the world of mobility management, with the support of Philippe Streiff, former Formula 1 driver. Eco & Logic is specialized in last generation geo-localization solutions and applications for professional carriers, drivers and motorcyclists. Eco & Logic offers GPS based geo-localization optimization engine and dedicated software for professionals and consumers.
###