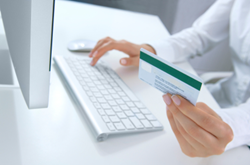 By 2018, online spending will total 10% of the total retail spending.
Toronto, Ontario, Canada (PRWEB) February 13, 2014
In case there was any doubt, Canadians are extremely active online. In fact, a recent study by Hanover Research suggested that, on average, Canadians maintain an even higher online engagement, visiting more pages on a monthly basis, than their United States counterparts (101 VS 97).
"It's more important than ever for merchants to be one step ahead with technology to take advantage of a growing, engaged market," commented Parry Rosenberg, Vice President of Sales and Marketing at MONEXgroup.
By 2018, online spending will total 10% of the total retail spending – this number, combined with exponential adoption rates of mobile marketing and the increased comfort of security around newer payment processing platforms, e-commerce will definitely continue to demonstrate promising growth in Canada.
"A lot of it has to do with increased security channels. Customers want to feel safe when they make purchases - and merchant services should be able to provide them with that opportunity - especially online," commented Rosenberg.
MONEXgroup's eCommerce products provide solutions for business merchants wishing to capitalize on the high number of page views- where online purchasing continues to grow. While providing advanced security and sophisticated encryption technology, the system eliminates the expense of dedicated payment terminals, enhancing the speed and security of payment transactions right from home.
MONEXgroup is the number one payment processing provider in Canada offering the lowest rates in the industry. Our services include: debit card and credit card point-of-sale (pos) terminals, mobile, integrated and e-commerce online payment products. MONEXgroup serves over 20,000 merchant accounts across Canada in all market segments including: restaurants, business-to-business, professional services, leisure and hospitality.
Holly Murray
MONEXgroup
Marketing Communications
HMurray(at)MonexGroup(dot)com
T: 647 204 0197
http://www.monexgroup.com