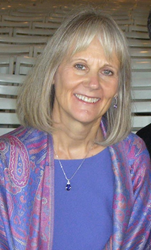 What mattered were my parents feelings. Accepting mom and dad as they were and loving them despite their disabilities.
Amarillo, Texas (PRWEB) March 12, 2014
For Vicki Tapia, caring for her aging parents who suffered from Alzheimer's and Parkinson's disesase-related dementia, was an emotional journey that she never imagined taking. In her new memoir, Somebody Stole My Iron by Praeclarus Press, she opens up about the difficulties, pain and loss resulting from her family's experience. In addition, her memoir offers others a guide for how to navigate these waters within their own families. This engaging account offers useful information from experts within the field of Alzheimer's research, personal lessons the author learned along the way, and ideas/tips for managing the day-to-day ups and downs of dementia.
Someone Stole My Iron is a fresh, new voice in a sea of voices, calling out to readers to take seriously the magnitude of this devastating disease. Continued and comprehensive research into prevention and cures for dementia is imperative as the baby-boomer generation ages. Books that bring this awareness to the forefront are important and essential reading for everyone.
According to the Alzheimer's Association, in 2012, 15.4 million caregivers provided an estimated 17.5 billion hours of unpaid care. Navigating the waters of dementia can be frightening, unleashing a myriad of emotions for everyone involved, precipitating anxiety and grief, anger and frustration, extreme sadness and feelings of hopelessness. It is becoming increasingly common to find baby boomers caring for their aging parents in today's society. Often times families pull together their resources without much planning or notice, to ensure their loved ones receive necessary care. When sudden and unexpected situations such as these arise, those who take on the tremendous task of caring for their elderly parents tend to be burdened and struggle to cope for lack of resources and support networks. The emotional, physical and financial demands can leave caregivers feeling overwhelmed with sadness, fear, guilt, frustration and anger.
Vicki Tapia, a breastfeeding educator for over 30 years, found her energies redirected towards the other end of life when both her parents were diagnosed with dementia. She recently retired from the pediatric clinic where she has worked since 1989 to focus on writing and other as-yet undiscovered adventures. The mother of three grown children, and four grandchildren, she lives with her husband and Mini-Schnauzer in south central Montana.
Praeclarus Press is a small press specializing in women's health, founded by health psychologist, Kathleen Kendall-Tackett, Ph.D. Praeclarus features books, e-books, webinars, white papers, and art, and publishes work on all aspects of women's health. It is based in Amarillo, Texas.
For more information, please read these features in the Ravalli Republic and the Missoulian.