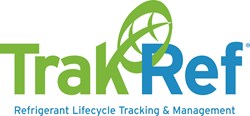 We are proud to partner with Stater Bros. Their passion for managing the refrigerant investment and compliance is a step in the right direction and we are proud to offer a solution that can help them save time and money. - Ted Atwood
Brentwood, TN (PRWEB) February 14, 2014
Polar Technology, the leading provider of refrigerant management solutions, is pleased to announce that Stater Bros. is implementing a cloud-based solution called TrakRef.
Stater Bros. owns and operates 167 supermarkets in San Bernardino County, Riverside County, Los Angeles County, Orange County, San Diego County and Kern County from its new state-of-the-art 2.3 million square foot Corporate Office and Distribution Center located in San Bernardino, California. TrakRef will be used to manage all 167 locations.
Refrigerant emissions affect the environment and company operating costs. Stater Bros. has selected TrakRef because of its versatility and ease of use. TrakRef provides the ability to manage multiple supermarket locations and provides real-time visibility to inventory, usage, leaks, repairs and disposal. Stater Bros. is not only getting a very robust refrigerant management solution but TrakRef also provides them the ability to automatically upload data into the California Air Resources Board's (CARB) Refrigerant Registration and Reporting System (R3) and also provide other regulatory reporting. This single feature will save Stater Bros. hundreds of hours of manually entering data.
Ted Atwood, President of Polar Technology, stated, "We are proud to partner with Stater Bros. Their passion for managing the refrigerant investment and compliance is a step in the right direction and we are proud to offer a solution that can help them save time and money."
About Polar Technology
Polar Technology is the leading provider of refrigerant management solutions. With manufacturing facilities in Nashville, TN, Ontario, CA, and Puerto Rico, Polar provides responsible reclamation, recovery, and their cloud-based solution, TrakRef, across North America. Together, these solutions can provide significant savings and operational efficiency for all stakeholders by eliminating costly emissions and leaks. For more information about Polar Technology or TrakRef, please visit http://www.trakref.com.
About R3
The R3 is a web-based tool for implementing the registration, reporting, and fee payment provisions of CARB's Refrigerant Management Program (RMP). The R3 also offers the public a means to view select pre-formatted reports of refrigerant emissions, since the R3 can be conveniently accessed on any computer with an internet connection.
The RMP is California's regulation for stationary, non-residential refrigeration systems using more than 50 pounds of a high global warming potential (high-GWP) refrigerant. The RMP seeks to reduce emissions of high-GWP refrigerants from leaking refrigeration equipment during the installation and servicing of refrigeration & air-conditioning appliances.