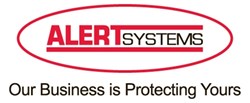 Installations from an accredited security company will ensure maximum vision for police enquiries by providing clear, concise detail.'
(PRWEB UK) 13 February 2014
According to an article entitled 'Westhoughton businesses told: 'Pay for your own CCTV after armed robberies' published in the Bolton News on the 7th of February, 2014, businesses have been advised to install CCTV security systems following attacks on a Betfred and Co-op store towards the beginning of the year.
Residents in the area are allegedly angry according to the paper, because council installed CCTV security was out of action during the time of the attack and there was not sufficient protection in the area during the armed attacks.
A councillor has advised since that businesses install their own CCTV whilst police have claimed that support officers that patrol the area would be able to give further advice.
As specialists in CCTV security systems, AlertSystems monitor the news for all relevant stories of commercial security and local safety. A spokesperson for the company has responded to the news by saying:
'Many councils are attempting to cut budgets and unfortunately security is one such area that councillors see as a luxury rather than a necessity. It goes without saying that we believe CCTV is an intrinsic part of local safety and whilst we don't condone CCTV being uninstalled from places where crime is apparent, we do believe that businesses should already be fitted with CCTV for the protection of their stock, staff and customers.
'Professionally installed security systems can offer a business important detail and coverage when dealing with criminal activity. Installations from an accredited security company will ensure maximum vision for police enquiries by providing clear, concise detail.'
AlertSystems manage and maintain over 5000 security installations throughout the UK and are specialists in providing business security solutions. Offering professional service and a complete range of security services such as monitored alarm systems, Automatic Number Plate Recognition and Avigilon CCTV security systems. AlertSystems offers effective and reliable solutions to security problems.