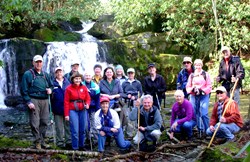 Buyer Motivation 101 in today's Real Estate Market
Fort Lauderdale, Florida (PRWEB) February 14, 2014
Last month, Real Estate Scorecard had the pleasure of being interviewed by Judith She, the managing editor a Bowden's Market Barometer, a hands-on, boots-on-the-ground consulting experience. It is unique. Its "insider" approach provides meaningful residential, resort, recreational, and mixed-use community development trends presented specifically in the context of development, management, and sales.
On February 12, 2014, Bowden's Market Barometer released a recap of their conversation in the spring edition of the newsletter:
IT'S ALL ABOUT THE LOVE
On the heels of the worst housing crisis of her career, and at the risk of being politically incorrect, Margie Casey founded Real Estate Scorecard (RES) to assist buyers by assessing master- planned communities on a comprehensive list of factors, and scoring them in report card fashion in the hopes that buyers reading her reviews would learn and use the critical information before purchasing a property. Margie's growing list of communities, located throughout the Southeast, now stands at 241, and all have been visited personally by Margie – and most of them, several times. She's innovative and is constantly testing what motivates a buyer.
BMB: Margie, welcome. So what makes Real Estate Scorecard different from the myriad real estate websites that provide community information?
Casey: Real Estate Scorecard delves much deeper into analyzing master-planned communities by scoring the current condition of amenities, developer creditability, and proximity to places of interest. Most importantly, Real Estate Scorecard's website is a public platform where property owners of record share their personal opinions and experiences in the form of reviews about the neighborhood they call home.
BMB: Real Estate Scorecard's approach ultimately provides more transparency so that buyers are aware of not only a community's pros, but the cons as well. Does Real Estate Scorecard find buyers to be more savvy or perhaps more skeptical in the post-housing crisis environment?
Casey: The recession has caused buyers to be more cautious and aloof. Buyers search and search, and after they've exhausted cyberspace, they might contact a broker. Buyers do not want to be pressured or "sold" so they have figured out how to avoid being chased by a sales person. On the opposite side of the coin, when buyers wait until the very last minute to contact a broker, they miss connecting with the one person that could make the process easier by providing hands-on, practical insight. Unfortunately, some buyers will miss out on historical buying opportunities because of analysis paralysis.
BMB: So Real Estate Scorecard's intentions are to take them a step beyond the typical real estate search and alleviate buyer speculation and uncertainty -- how does Real Estate Scorecard accomplish that? What types of information do you provide?
Casey: Reviews have become a popular resource on the Internet. The property owner reviews we collect are verified against public records and other sources to insure only property owners are submitting reviews. Real Estate Scorecard believes property owners provide the most reliable and interesting information about the neighborhoods they live in.
BMB: It sounds like a perfect opportunity for residents to complain.
Casey: Actually, quite the opposite. The RES score ("Our Score") is typically lower than the resident score ("Your Score") as Real Estate Scorecard tends to be conservative, and the residents use the forum to brag about their community and share information Real Estate Scorecard did not know. Often, property owner scores are much higher than mine.
BMB: So what does motivate homebuyers these days?
Casey: Surprisingly not money. For example, Real Estate Scorecard began testing the concept of commission rebates to buyers at closing. This concept launched in the Northeast and is being utilized by large real estate firms as a way to bridge consumer loyalty. Real Estate Scorecard tested it on the buying side and our conclusion is that it's unimportant. Real Estate Scorecard suspects it's more successful on the selling side as a way for sellers to reduce their commission payout.
What is motivating the buyers is love, which Real Estate Scorecard discovered through property owner reviews.
BMB: Love?
Casey: It's all about the love. The warmth and fuzziness of neighborhoods -- people willing to lend a helping hand, share a warm smile, invite them to a ballgame, things like that. Buyers crave to find neighborhoods that are old-fashioned and friendly. Places where as they age, they'll have help nearby.
BMB: I did notice as I reviewed Real Estate Scorecard's website that a majority of resident comments at the highly rated communities began with a statement about how friendly or welcoming the community was. If this is the new must-have "amenity," how does Mr. Developer provide it?
Casey: Community development is cyclical. They start out shiny and seemingly perfect, getting significant attention and attracting residents by virtue of that newness and the potential that the community has to be better than all the others. At this early stage, the onus is on the sales staff to portray the community as friendly, welcoming, etc. While social amenities – a clubhouse with good gathering spaces, a community garden – can help, a marketing plan that includes strong communication back and forth between property owners is another way to satisfy the desire for camaraderie. Some communities have dedicated television stations, others playful websites, and others use Facebook as a tool to keep property owners informed about fun events and activities on the horizon.
A new shiny community over the course of a 20-year development cycle can turn to drab and stagnant as it goes through a variety of economic cycles and as new projects enter the market and steal the limelight. As the competition heats up, a developer or HOA can address it by focusing on the heartbeat of the community. Find out what makes the residents happy and deliver it.
If they want to be a golf cart friendly community, make it happen if you can. If they want to be dog friendly, adapt. Appoint a social club concierge to make sure everyone knows about all the activities organized by the community as well as the self-organized clubs. Utilize an existing amenity as the central meeting place and DON'T charge them an additional usage fee. Solicit anonymous feedback to make sure you're on track. When the reports come back positive, engage property owners into sharing the love with the marketplace. Property owners make the best ambassadors!
BMB: Do you have an example of an established community that's doing it right?
Casey: Last week, Real Estate Scorecard announced fourteen Bliss Award™ winners. These are master-planned communities selected by lifestyle, location and from property owner review feedback. Tellico Village in Eastern Tennessee won Real Estate Scorecard's most coveted Bliss Award™ as the 2014 Happiest Community of the Year. Nearly 500 property owners provided in-depth information about what it's like to live there. For the most part, the reviews expressed a love for their neighborhoods, the community's leadership, and well-maintained amenities.
Tellico Village has also done something unique in creating The New Villagers Club. This is a group of volunteers assigned as mentors to new property owners. The mentor's role is to be the "matchmaker" introducing new property owners to neighbors, social clubs that might interest them, and to generally show them around. They meet once a month at the Tellico Village Yacht Club and it is quite an experience for the new resident to be welcomed and educated in their new neighborhood.
BMB: In addition to spreading the love, do you have any other advice for developers?
Casey: Real Estate Scorecard is seeing a distinct need for short-term rentals with 40-50% of Real Estate Scorecard inquiries wanting to rent first so they can get to know the area before they invest in a home. Real Estate Scorecard believes this is a smart thing to do, although it is not the typical broker mentality. It is a new niche most communities overlook because they want a quick sale. A solution could be to provide a list of property owner rentals on the community's marketing website.
It serves to catch the buyer early on in the search process and encourage them to live in the neighborhood today. And it allows the buyer to fall in love with the lifestyle while the sales team gets the opportunity to build a friendship early on. A rental list does not require management or building rental homes. It also provides a free service to existing residents and potential buyer leads early on.
BMB: At one point in time, rentals located within the confines of a private luxury community were a no-no -- perceived as lowering property values. What's the current perception?
Casey: Rentals on a large scale in a small radius could cloud the values of nearby homes. Tenants are generally not dead beats but they could be neglectful and careless with curb appeal. For most people, renting provides transitional living. The neighborhoods Real Estate Scorecard is referring to will likely have single-family home rentals above $2,000 a month. This is a different class of tenant and they are hardly something to worry about. People rent their homes all the time because of relocation, or for diversification of their investments, and some rent short term -- say for 6-9 months -- to offset the carrying costs, and then they enjoy the peak season themselves.
BMB: And, what is Real Estate Scorecard's take on built-for-sale products versus custom home products? In your travels have you noticed any trends?
Casey: Yes Real Estate Scorecard has. Fewer and fewer buyers are opting to build custom homes. Since Baby Boomers continue to be a significant portion of the market, and since they are getting older and older, they really don't want to wait to enjoy this phase of their lives.
Real Estate Scorecard is not a fan of the marketing strategy 'build when you want' or 'you must build within 18 months.' 'Build when you want' leaves ugly utility stub- outs and weed filled yards next to beautifully built homes. It is also tough to enforce. Selling built product is the smart thing to do. Give them a good floorplan, an attractive and easily maintained exterior -- the "bring your toothbrush," "lock and leave" product will prevail. But don't cut back on the features. They still want all the bells and whistles.
But there is a caveat. After the McMansion era, Real Estate Scorecard has seen some developers go to the opposite extreme and build homes so small it's hard to fit furniture in the bedrooms! Keeping up with home size trends can be maddening. Currently they are trending upward again, but the McMansion's attraction is probably muted for the foreseeable future.
BMB: Does Real Estate Scorecard have a few communities in mind that have outstanding built-for-sale product?
Casey: Palmetto Bluff in Bluffton South Carolina offers adorable new luxury coastal cottages. In the same area, Hilton Head Lakes offers new homes with impressive functional floor plans priced in the mid- $200,000s.
Big Canoe in northern Georgia offers stunning new mountain homes starting in the mid- $300,000s. The Reserve at Lake Keowee offers new European-inspired cottages overlooking one of Western South Carolina's prettiest lakes. And then there's Brunswick Forest in Wilmington, North Carolina with its variety of new townhome, patio, and villa homes at prices starting in the mid-$200,000s.
BMB: Margie, thank you for your time and your insight. Come back and talk with us again soon.
About Real Estate Scorecard:
Real Estate Scorecard writes unbiased real estate reviews providing in-depth information about popular gated communities in Florida, Georgia, North Carolina, South Carolina and Tennessee, all in an effort to help people discover where to retire in the Southeast.
Website: http://realestatescorecard.com