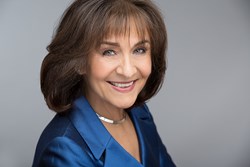 "Herpes has a stigma attached to it that even H.I.V. doesn't have anymore," Dr. Anna Wald
San Diego, CA (PRWEB) February 14, 2014
The stats are in and despite the fact that up to 95% of adults worldwide have some form of herpes, the CDC still actively discourages medical practitioners from including herpes in a "complete STD panel," according to physicians interviewed for this book and the US Preventive Service Task Force. The reason? Everyone has it. It's the Pink Elephant in the Bedroom that nobody is talking about.
The rules have changed. In the world of sex education, condoms are no longer enough. The University of Washington dropped the bombshell that nearly 90% of those HSV-2 positive don't even know it.
"This study serves as a stark reminder that herpes remains a common and serious health threat in the United States," said Dr. Kevin Fenton, director of the CDC's National Center for HIV/AIDS, Viral Hepatitis, STD and TB Prevention. "Everyone should be aware of the symptoms, risk factors and steps that can be taken to prevent the spread of this lifelong and incurable infection." And while everyone should be aware, the study also showed 81.1% of HSV-2 infections were asymptomatic or unrecognized.
So is life over? What can be done to stop this epidemic from spreading? For those who already are infected, what will make the virus more manageable? JulieAnn Engel answers those questions and more in her new book, "The Pink Elephant in the Bedroom," now available in print and for Kindle viewing on Amazon. In it she reveals natural and organic methods that offer a powerful alternative to pharmaceutical options, have no side effects and help boost your body's own natural immune response to lessen the effects of all viruses. And the #1 way to help stop the spread of herpes? Talk about it! Information and knowledge are the most powerful weapons needed to combat the epidemic.
In the 1980's, HIV campaigns spread knowledge and helped curb the spread of the virus. It also spread tolerance and understanding. "Herpes has a stigma attached to it that even H.I.V. doesn't have anymore," said Dr. Anna Wald, a virologist at the University of Washington.
In her book, JulieAnn dissects the virus, the emotional impact, the strategies and solutions to take control of it, and how to have a conversation about it with a future partner. If knowledge is power, then this book contains the arsenal needed to win.
JulieAnn Engel is available for interviews nationwide via telephone and in writing.
Adryenn Ashley and Dr. Helene Malabed, both contributors to the book, are also available, nationwide by arrangement, for television, radio, and print.
Media review copies are available upon request.