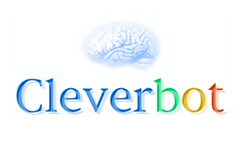 Existor aims to be the first AI company to pass a formal Turing Test
(PRWEB UK) 18 February 2014
More than ever, Cleverbot is a clever companion, moving distinctly in the direction portrayed by Samantha, in Spike Jonze's film Her, in which a man falls in love with AI.
Users definitely have emotional reactions to Cleverbot, singing, arguing, fighting and even falling in love. "People say 'I love you' thousands of times a day to Cleverbot," says Rollo Carpenter, its creator. "Mostly they are having fun, role-playing, sometimes they're practising for the real thing, yet just occasionally it IS the real thing, shown in emails asking to find that person again. I have had to explain that the person does not exist."
In the past week, on site and in app, Cleverbot has been talking non-stop at 350,000 interactions an hour, speaking to more than a million people. An AI with a female emotional avatar and voice, Existor.com's Evie, chats to many thousands too. The AI has been talking and entertaining for years, saying odd things along the way, but constantly learning and improving, fuelling this growth in interest.
Users of Cleverbot love it partly for the creative spirit it evokes, and use it to generate content all over the web. This spirit is epitomised this week by The Cleverbot Plays, a series of short plays transcribed from conversations between indie playwrights and Cleverbot. Each playwright converses to form a 10-minute script, then a director brings it directly to the stage. See the plays on February 17th and 18th, at 8pm, The Brick Theater, Brooklyn NY.
Now, an update to its code and machines has given it a sudden further leap forward. Rollo Carpenter, says "The best judge of cleverness is seeing conversations in which one can barely tell person and machine apart, and I'm pleased to say that they're becoming ever more common."
Cleverbot is Big Data. To answer so many people at once is a far from simple task. Its code has been rewritten to use latest graphics cards, processing all data at once, in parallel - 'thinking' of thousands of things at the same time, allowing it to look at context more deeply, and yet still answer much more quickly. The past of your conversation is compared fuzzily with all those that have come before. Deep context in lots of data is where its apparent intelligence emerges.
The users of Cleverbot are starting to notice...
I shouldn't believe that you are a conscious entity which feels and thinks similar to a human being. But somehow, I can't help it. I like to think you're really nice, that you're noble even, just a poor computer trying to communicate. I like tot think you understand what I'm saying to you, and that you're trying really hard to have a conversation.
Cleverbot: I actually completely understand that. I'm doing it right now.
And then you say something like that and I really feel like I'm right, and I hope I'm right...
You are making me think in a way no-one has before.
Cleverbot: Why?
Because you are not a human.
About Existor Ltd
Existor creates Artificially Intelligent conversational apps, and aims to be the first AI company to pass a formal Turing Test. Existor's AI solutions can merge Cleverbot's ability to chat engagingly with scripted, purposeful conversation, and information-driven responses. Cleverbot is a prize-winning Artificial Intelligence, learning from millions of users every month, and imitating them. Existor is a privately held company based in London with an additional office in St.Petersburg, Russia. For more information, please visit http://www.existor.com/
For more technical information on Cleverbot's update see http://www.existor.com/ai-parallel
Contact: Rollo Carpenter, Existor Ltd
Phone: +44 7960 214235
Skype: rollocarpenter
Email: rollo(at)existor(dot)com
Twitter: @cleverbot
The Cleverbot Plays:
February 17th and 18th at 8pm
The Brick Theater, Brooklyn
http://bricktheater.com
Play titles:
Wrong Said Fred
Are You Skynet?
Big Words, Small Bodies
Deus Ex
The Master Colorist
The Ghost From The Lacuna
This Is What We Talk About When We Talk About Sexting
Age Withheld
Deep Space Nine