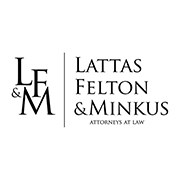 Chicago, IL (PRWEB) February 14, 2014
Buying a home is one of, if not the most important decision of someone's life. With numerous options out there, it can be easy to get overwhelmed and lose site of the most important needs. Buying a home means investing a lot of money into a property, so why not get exactly what you are searching for? Bob Lattas, of Lattas, Felton and Minkus has been a licensed real estate lawyer helping customers find the perfect home for them in the Chicago area for over a decade.
Finding that more often than not, clients didn't know exactly what they wanted, or even know what to consider when looking for houses, Bob came up with what the likes to call his "Home Wish List". This list was created to make the buying process as smooth as possible. This is the first document Bob gives his clients. With this form, buyers are able to pinpoint what their dream home is and cut out time wasted looking at homes that don't fit their needs.
Over the years, Bob has perfected this wish list by working with the top realtors in order to get all sides of the home buying process.
"Bob has advised me on many business deals, his services has been very valuable to me. Each time I have a business deal there is no other person I would call first, except Bob. His wisdom and legal knowledge and advice that he has given me over the years can't be replaced. To anyone considering him you would be well advised to see what you have been missing over the years." – Herbert Straus; Keller Williams Team Realty
Lattas, Felton and Minkus, LLC is a full service real estate law firm. To find out more about Bob and the services his law firm, Lattas, Felton and Minkus, LLC offer visit their website. Click here to download your free "Home Wish List" and get started on that new house hunt!