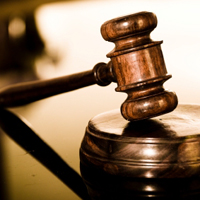 Given the kind of pain and suffering experienced during a Stryker revision surgery, they are essentially offering pennies on the dollar.
(PRWEB) February 15, 2014
Recently there have been reports that Stryker, through Broadspire Services, Inc., is attempting to obtain releases from unrepresented individuals allegedly injured by the Stryker Rejuvenate and ABG II hip systems in an effort to settle their cases. This is a stark departure from Broadspire's previous practice of paying individuals for their "out-of-pocket" expenses, without requiring a release of any claims. This recent tactic is disturbing to many plaintiff's lawyers since many unrepresented individuals may not fully understand the legal ramifications of their actions or the numerous pit falls that can occur if a settlement is not done correctly. Civil Justice Attorneys at Kershaw-Talley are urging patients not to sign any document from Broadspire without first consulting with an attorney.
One of the biggest concerns, according to legal experts, is that the amounts being offered by Broadspire and Stryker are well below what would be considered fair compensation. Product liability attorney, Stuart Talley warns, "We have received several calls from unrepresented individuals who were seeking advice about settlement offers being made by Broadspire. When I heard the amounts being offered, I was shocked. Given the kind of pain and suffering experienced during a Stryker revision surgery, they are essentially offering pennies on the dollar." Talley also cautions that the settlement process can be extremely complicated and that, without a lawyer, irreversible errors could be made that may result in a patient receiving nothing or much less than they expect.
There is a long list of potential pitfalls consumers may not be aware of. Here is one critical risk factor. Hip replacement patients need to know that MediCare and private health insurance companies hold liens on their litigation. What this means is that the insurance carrier, by law, is entitled to be reimbursed from any settlement paid to a patient for the entire cost of the revision surgery and subsequent treatment. In some cases, these liens can exceed $100,000. If the liens are not paid at the time of settlement, the hip patient could end up being personally liable for the entire cost of the replacement surgery. This could come as a huge blow to most plaintiffs and could end up dramatically reducing or completely eliminating a patient's settlement award.
Here's an example. If a patient settles their case with Stryker for $225,000 and it turns out that MediCare paid $300,000 to cover the patient's revision surgery, as well as subsequent treatments, the hip patient could be personally liable to MediCare for the entire $225,000. This means that the settlement recipient would end up receiving nothing from the settlement.
Talley further cautions hip patients on another critical factor. Any settlement deal with Broadspire will be final and will eliminate any rights to file a claim should hip problems present themselves in the future. "In order to settle your case, Stryker will insist that you sign a 'release.' A 'release' is a formal legal document where you agree to give up all of your rights to sue Stryker for any issues related to your failed hip." This is important to understand especially if a hip patient has recently had revision surgery. Affected hip recipients do not want to settle their case until they're confident their hip has fully recovered from surgery. For example, one unrepresented patient contacted Talley to seek advice on a potential settlement offer from Stryker. However, the patient had just had her revision surgery 2 months previously and was still recovering from that surgery. "There are a significant number of unfortunate circumstances that can occur after revision surgery and sometimes these challenges don't present themselves until months later. We've seen patients suffering from infections, nerve damage, or bone fractures that in some cases occurred up to a year after surgery. If you sign a release too early and problems arise down the road, you will not be able to obtain any additional compensation from Stryker. You are essentially on your own."
Now trial watchers may recall that Johnson & Johnson's DePuy Orthopaedics Inc. unit hired Broadspire to manage the company's mounting claims and out-of-pocket expenses associated with alleged defective hip cases in 2011. According to an August, 2011 Reuters report, industry critics and legal experts argued that the strategy was designed to limit settlement payments, while gaining access to medical records and other private data that could be used against patients in court. Johnson & Johnson maintained that it was an efficient way to process thousands of claims.
Stryker followed suit in partnering with Broadspire after its Rejuvenate and ABG II hip replacement systems were recalled in July of 2013. FDA reports indicated that the devices were prone to fretting and corrosion, causing metal toxicity in some patients. More than 20,000 prosthetic Stryker Rejuvenate and ABG II hips were surgically implanted into patients nationwide between 2008 and 2012. Both models are reporting alarmingly high failure rates.
The law services of Kershaw-Talley maintain the Defective Hip Settlement Center resource at http://www.defectivehipsettlementcenter.com for hip patients seeking information about how to file a Stryker lawsuit. The resource center also provides critical trial updates on its Stryker Hip Recall Litigation Update page specifically created to field questions and offer free legal advice to affected hip patients across the country. Individuals who may have been impacted by Stryker's hip systems may be entitled to receive compensation for loss of wages, medical bills, pain and suffering.
The legal team of Kershaw-Talley is a Sacramento-based firm that represents individuals nationwide in defective medical device cases, generating hundreds of millions of dollars in recoveries for their clients and the classes they represent. For a free case evaluation and more information about the status of the case, call Stuart Talley directly at (888) 997-3152 or log onto http://www.defectivehipsettlementcenter.com.