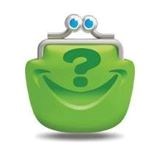 The FCA should force annuity comparison services to be up front about the number of providers they use.
(PRWEB UK) 14 February 2014
The FCA have today released details of their thematic review into the annuity market and are continuing to consult on their annuity comparison website proposals. PayingTooMuch.com has taken part in the FCA review and has adopted in full the FCA's recommendations with regards to being fair, clear and not misleading when describing an annuity service.
PayingTooMuch.com wish that the FCA would go further in their guidance and believe that a key requirement is that the annuity service offered makes it clear and transparent how many annuity pension companies are available within the firm's search.
For example, the Nationwide have recently launched an "annuity challenge" which uses six annuity companies. PayingTooMuch.com use thirteen annuity companies in their comparison, which makes finding the highest pension more likely.
Furthermore, with the majority of annuity buyers not changing providers, when four out of five of them could have got a better deal, PayingTooMuch.com believe the signposting provided by the pension savings companies is not working effectively and should be overhauled.
In conclusion, says PayingTooMuch.com Managing Director, Michael Ward "we believe the FCA should force annuity comparison services to be upfront about how many annuity companies the customer has to choose from and encourage the pension savings companies to explain to their retiring customers more clearly about their options to shop around.