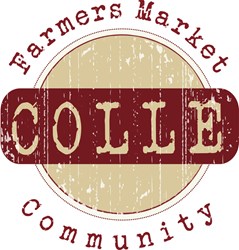 Bohemia, NY (PRWEB) February 17, 2014
Colle Farmers Market, a leading online farmers market, details the benefits of aquaponics and its role in the future of organic farming.
According to a February 5th article from Mashable titled "Aquaponics: Are Fish the Future of Organic Farming?" aquaponics is the act of growing plants in water. Since ancient times, humans have effectively cultivated crops by immersing their roots in water. The article says the Hanging Gardens of Babylon are one of the best examples of an early aquaponic system.
However, the article says aquaponics has changed since then. Now, many urban organic farmers are using another method of aquaponics that relies on fish. The article says the fish waste acts as fertilizer for the plants and helps them grow. As the plants grow, they use up all the nutrients that fish don't need in their water. It's an organic system based on nature.
A spokesperson from Colle Farmers Market, says aquaponics could be another option for many organic farmers. "Organic farming in fields can be subjected to many outside variables like disease, harsh weather and pests," he says. "Aquaponic systems are typically installed in greenhouses. While they are usually more small-scale, aquaponic farms can act as a supplement to typical organic farms during the winter months."
The Colle rep says using aquaponics can encourage more people to take part in urban organic farming. "This new modern system is based on a delicate balance of nature," he says. "It's about as organic as you can get. You can produce hundreds of pounds of food each year without using nearly as much water as traditional agriculture."
Colle Farmers Market is an E-Commerce enabled farmer's market community that is passionate about sustainable consumption and responsible conservation. The Colle movement is dedicated to connecting natural product vendors, organic farmers and all people who are living an organic and natural lifestyle.
#####