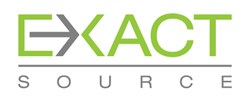 Our sole desired outcome was to make the registration process as easy as possible for our candidates and applicants.
(PRWEB) February 14, 2014
ExactSource, a national leader in the delivery of talent solutions and software to architectural and engineering firms, is pleased to announce a new candidate registration online portal. The changes were made to enable candidates to create online profiles with ease and streamline the job application process.
Among the new features released in the redevelopment include the added ability for a candidate to browse open job positions directly from their profile and improved communication features, including a built-in messaging window for faster support.
This new candidate registration portal is expected to lead to increased web traffic and a larger candidate pool, due to the easier process. The increased skills database will be an enormous value-add for ExactSource clients looking to tap into specific skills. Candidates will now be able to highlight specific skill-sets and will be found easier by potential employers, making themselves more marketable.
"Our sole desired outcome was to make the registration process as easy as possible for our candidates and applicants. The development team has worked tirelessly to create a more user-friendly online portal and I think we did just that," says Director of Technology, Hope Bozec. This redesigned portal is the only registration page of its kind in the A/E/C space and will streamline the entire job applicant and hiring process.
About ExactSource
ExactSource is a leading organizational consulting, market research and talent solutions company that specializes in providing recruiting services and software to firms in the architectural and engineering sector.
ExactSource is best known in the A/E/C industry for their highly acclaimed ExactProfile technology, a system released in 2012 that assesses and catalogues more than 115 critical engineering skill sets and experience levels that aren't typically identified on a resume. Using this breakthrough screening software, HR managers are able to instantly identify the technical candidates that meet their exact requirements. This methodology provides a smarter way to hire, and it is their objective to have every architectural and engineering firm across the country using ExactProfiles in their hiring process.
ExactSource has established a prominent presence in the Engineering community and successfully serves firms in 39 states across the nation, including over 20 firms on the Top 500 A/E list.
For more information about ExactSource and their consulting, research and recruiting services, visit their website or contact David Schmidt at dschmidt(at)exactsource(dot)com.