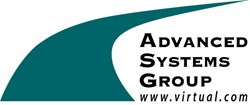 ...We're leading the way with top IT talent to support our customers in the Idaho region.
Denver, CO (PRWEB) February 18, 2014
Advanced Systems Group (ASG), the Denver-based IT consulting, integration, and project management firm, today announces that it has hired Jeff Inouye as a member of the sales and technical team in its Boise, ID office. The addition of Mr. Inouye is part of a strategy to address the increasing demand for IT architecture and design services in the area.
Executive vice president, John Murphy, explains, "We've known Jeff for many years, and we've been quite impressed with his deep understanding of virtualization technologies and complex deployment strategies, as well as his unique consultative approach to problem solving. These skills perfectly complement our existing resources, and we feel confident that he'll be a great source of knowledge for our customers."
Jeff Inouye joins Advanced Systems Group as a consulting engineer in the company's engineering services department. In this role, Mr. Inouye will assess client needs, provide product and architectural advice and offer strategic hands-on assistance to customers.
Richard Williams, vice president of Engineering Services, confirms, "In his previous experience, Jeff cultivated a thorough understanding of the various NetApp, VMware, F5, FlexPod, and Cisco Unified Computing System products. Jeff's energy and passion for these technologies speaks volumes about the value our clients will derive from his presence at ASG."
Mr. Inouye will be joining the existing Boise team, which includes longtime ASG employees, Pamela Massey, account executive; Grant Loveridge, regional systems architect; and Patrick Healey, who was recently promoted to systems consultant. In this new role, Mr. Healey will be providing customers with high-level IT architecture and design services.
The company also recently hired a new solutions architect, Mike Calderon, for its Northwest region to provide additional support for the Boise team. Mr. Calderon will be helping clients build out private clouds, implement unified computing solutions, and execute sophisticated orchestration strategies.
Murphy concludes, "With Patrick's promotion and the addition of Jeff and Mike to our already outstanding team, we're leading the way with top IT talent to support our customers in the Idaho region."
ASG is a leading provider of enterprise IT consulting, architecture services and complete IT infrastructure solutions. ASG recently expanded its areas of emphasis to include complementary technology workshops, and interoperability laboratory or 'iLab' testing services and proofs of concept. As a consistent member of the CRN Tech Elite 250 and CRN Solution Provider 500, ASG also pursues active involvement in the industry, maintaining the highest level of engineering certifications with partners and the vendor community.
About Advanced Systems Group (ASG)
Since 1981, Advanced Systems Group (ASG) has provided complete Information Technology (IT) solutions including comprehensive consulting services, successful storage and data management solutions, assessments and implementation services. Headquartered in Denver, Colorado, ASG has offices throughout the western and southern United States including Baton Rouge, Boise, Houston, Los Angeles, New Orleans, Oklahoma City, Orange County, Phoenix, Salt Lake City, San Diego and Seattle. To learn more, visit http://www.virtual.com.