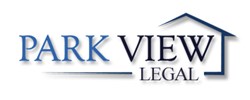 Any company who isn't dabbling in all sorts of new media isn't taking their brand seriously.
San Diego, CA (PRWEB) February 13, 2014
Park View Legal, a Southern California-based law firm that has resolved common credit score issues for thousands of Americans, is debuting its first podcast titled "The Park View Legal Podcast." The credit repair company is looking to expand its reach to new audiences from solely those seeking credit repair.
Matt Reynolds (FICO-Certified Credit Analyst and host of the Park View Legal Podcast) cites a growing demand for new media content.
"We know that to grow our brand and reach it's going to take some creative tactics," said Reynolds. "This is just one of some few wild ideas we have up our sleeves."
While the podcast is just one way to get personal finance audiences to be attracted to their new program, Park View Legal sees this as an opportunity to build brand value and further the knowledge base for its existing customers.
"Our customers ask a lot of common questions that we'll be able to address with the series," said Reynolds.
Reynolds volunteered to become host of the program. His fifteen years of experience in studying credit industry trends made him a candidate to host the program. The prospect of being the first credit repair podcast also appealed to him.
"Why not be the first? We're already providing some of the best financial services in the country," Reynolds said, "so why not stay ahead of the curve? Any company who isn't dabbling in all sorts of new media isn't taking their brand seriously."
Each podcast will be focused on a topic directly related to common credit profile issues. Future episodes will include instructions on how to avoid credit repair scams, how to add positive credit to your profile, and how to dispute common credit fraud.
Park View Legal's media team is looking to syndicate its new media efforts across different social media platforms. Reynolds called their social media presence, "a side dish" to the podcast series, where episode references will be stored. Park View currently has active profiles at Facebook, Twitter, or Google+.
About Park View Legal: Park View Legal is a San Diego, California-based law firm specializing in consumer credit repair. Their mission is to remove errors from the credit reports for the 1 out of 5 Americans victim to mistakes on their credit profile. By providing affordable services and a strong refund policy, Park View Legal has become leading force in the online credit repair space.