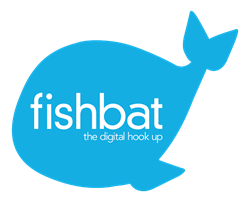 Bohemia, NY (PRWEB) February 15, 2014
fishbat, one of the many Long Island advertising agencies, discusses Twitter's potential new website redesigns and how they might attract more users.
According to a February 12th article from Mashable titled "Twitter Still Testing and Changing Profile Redesign," Twitter has been working on making changes to its profile design, testing out possible layouts on a small group of users. The article says some users reported seeing a scattered timeline layout, larger photos, and a card design theme in the "followers" and "following" sections. The article also says Twitter attempted to move away from the vertical timeline. However, the decision was blasted by many users. They voiced that Twitter was beginning to look too similar to other social media platforms, like Facebook, Instagram, and Google Plus.
Justin Maas, vice president of client relations at fishbat, a leader in Long Island advertising agencies, says Twitter was in need of a new redesign, but new concepts might deter users. "Twitter has seen a stagnant user growth for some time," he says.
"While a fresh, new redesign could attract new users, the current concepts might actually deter them. Twitter is about simplicity, that's why it's defining characteristic is its short tweet length. Why say something in three sentences when you can say it in 140 characters? These new concepts look more like Facebook and Google Plus. Twitter is a refuge from content heavy platforms like that. Modeling a new site off of their layouts might actually deter people."
Instead, Maas says Twitter should take some tips from its mobile app. "More Twitter users browse the mobile app, than the desktop version," he says. "If Twitter really wants to redesign its website, perhaps it should make it more like the mobile version."
fishbat is a full-service digital marketing firm and social media agency dedicated to connecting all types of businesses with their target audiences in the most effective and efficient way. Through innovative strategies in social media management, search engine optimization (SEO), branding, web design, reputation management and public relations, fishbat promotes a consistent and professional online voice for all of its clients.
#####