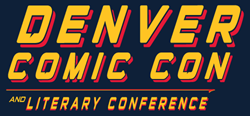 Being inclusive of the entire community—both the communities of Denver and the pop-culture community as a whole—has been a focus of DCC since its inception.
Denver (PRWEB) February 18, 2014
Denver Comic Con and Literary Conference (DCC), a program of Comic Book Classroom (CBC) designed to help promote literacy through pop culture, today announced a number of guests that support the organization's diversity mission to be inclusive of the entire Denver and pop-culture community.
"We know that our fans—and fans of pop culture—come from all races and beliefs, and any sexual orientation. Denver Comic Con guests and programming are deliberately geared towards informing and entertaining the fanboy and fangirl in all of us!" said Bruce MacIntosh, chairman and president of Comic Book Classroom and the director of programming for Denver Comic Con. "Being inclusive of the entire community—both the communities of Denver and the pop-culture community as a whole—has been a focus of DCC since its inception."
Denver Comic Con's diversity mission is about educating children and the general public through pop culture, comics and cartooning, and bringing together the diverse people and interests of the community regardless of age, race, gender or background. By focusing on education and providing guests, programming and events that encourage diversity, CBC/DCC strives to promote tolerance and empower the members of our community.
DCC has commitments from Shane Bitney Crone, Joan Hilty, Kathryn Immonen and Dan Parent for the 2014 convention, and anticipates more guests in the near future that fit its diversity focus. "It's important for everyone to see that all walks of life contribute to and are enthusiastic about comics and pop-culture. The same things you're passionate about are the things that everyone and anyone can be passionate about," said MacIntosh.
Shane Bitney Crone is an American filmmaker, writer, speaker and advocate for LGBT rights. DCC will be screening his film, Bridegroom, followed by Q&A with Crone. According to the New York Times, "Bridegroom is about an unmarried gay couple in their 20s and what happens when one of them dies. That's the simple summary of this simply told but exceptionally moving documentary. What Bridegroom celebrates is not simply gay rights; it's the human spirit." Variety added, "But for many, it's precisely the sort of emotional eye-opener needed for young people to find inspiration and naysayers to reconsider their attitudes."
Joan Hilty is a graphic novel editor. Her extensive experience in the comics industry will provide insight and encouragement to women and the LGBT community, as well as any comics fan who wants the industry inside story. Joan has served as a senior editor at DC Comics, editing numerous projects for the DC Universe, the Kids Line, and Vertigo. She drew the nationally syndicated comic strip "Bitter Girl" from 2001-2012, and her work has appeared in the Village Voice, The Advocate, Ms. Magazine, and Women's Review of Books, among others.
Comics' writer Kathryn Immonen comes to help DCC in both our Diversity and Education themes. She is an accomplished comics writer for both DC and Marvel, and is an inspiration to women who aspire to break the glass ceiling of the notoriously male-dominated industry. She has created characters and series that appeal to young women, writing "Journey into Mystery" (featuring the Lady Sif) and the sleeper hit miniseries "Patsy Walker: Hellcat." She also wrote the final arc of "Runaways" and the X-Men miniseries "Pixie Strikes Back!" and the sell-out "Wolverine and Jubilee" limited series—all hits with the teen demographic. "Every time someone tells me they've given Hellcat to their girlfriend to read, I just want to stand up and cheer," said Immonen.
Dan Parent returns to DCC after another exciting year on Archie Comics' "Kevin Keller" comic. The creator of the groundbreaking comic is a graduate of the respected Kubert School of Cartooning and Graphic Art, a 20-year industry veteran, and lead artist for the company known for content appealing to all ages. "Kevin Keller" was awarded the 2013 GLAAD Media Award for Outstanding Comic Book, and the character's history-making wedding to partner Clay Walker in the pages of the Eisner Award-nominated "Life with Archie" has brought a whole new audience to all-ages comics.
For more information about Comic Book Classroom, its diversity mission or Denver Comic Con and ticket information, visit http://www.ComicBookClassroom.org or http://www.DenverComicCon.com.
About Denver Comic Con
Entering its third year, the DCC is Denver's premiere fan experience, covering the worlds of comic books, film, and related media. It is also an extension of and an awareness builder for its parent organization, Comic Book Classroom. For the latest news and information, visit http://www.denvercomiccon.com.
About Comic Book Classroom
Comic Book Classroom is a charitable organization that educates through alternative approaches to literacy, learning, and character development. CBC creates programs for underserved students, schools, and communities via comic books, graphic novels, and related media. CBC is the organizer and producer for the DCC. http://www.comicbookclassroom.org.
###