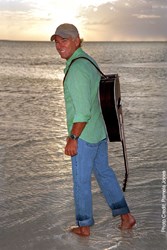 Denver, Colorado (PRWEB) February 14, 2014
Baby it's cold outside, but fortunately, help is on the way. With most of the country in the midst of an icy arctic blast, it's no surprise that ticket sales are heating up for sunny singer Jimmy Buffett's latest This One's For You tour.
Known for his blissful ballads on the challenging life of a sun- and alcohol-soaked beach bum, Buffett, now 67, is going on yet another cruise – just like he has every year since 1976. This year's tour, the tropical troubadour's 38th consecutive jaunt, hits the beach at the MidFlorida Credit Union Amphitheatre in Tampa, Florida on April 19, 2014.
So far, 13 dates have been scheduled, including stops in Raleigh and Charlotte, North Carolina; West Palm Beach, Florida and Virginia Beach, Virginia. From there, the tour hits Spring and Austin, Texas; Cuyahoga Falls, Ohio; Mansfield, Mass.; Cincinnati, Ohio and Burgettstown, Penn. Recently, Cleveland and Pittsburgh were added to the list, with additional dates to be announced.
"Search traffic for Jimmy Buffet tickets is shining as tickets to his latest tour were just released," said Marta Ault at online ticket marketplace BuyAnySeat.com. "As has been the case for his past 38 tours, tickets are expected to sell out."
"That's why we're proud to be able to offer fans the most complete selection of concert tickets online, with a worry-free guarantee to protect their purchase," added Ault.
"To access the continuously updated selection of Jimmy Buffett tickets we now have available, fans can go to BuyAnySeat.com and search for Jimmy Buffett – then select their tickets."
Born on December 25, 1946, James William "Jimmy" Buffett is an American singer–songwriter, author, and businessman. The balladeer, who began performing in 1965, is known for his music, which often portrays the pleasure-filled yet philosophical lifestyle of a blithe beach bum with a wandering eye and well-known weakness for decadent, drunken, self-destructive and devil-may-care behavior.
Together with his Coral Reefer Band, Buffett has recorded several hit songs, most notably "Margaritaville" and "Come Monday". His loyal fans are known as "Parrotheads".
In addition to his music career, Buffett is also a best-selling writer and successful businessman. He is involved in two restaurant chains named after two of his best known songs, "Cheeseburger in Paradise" and "Margaritaville". The singer is also very active in charity and disaster relief efforts. (Source: wikipedia.org)
To shop for Jimmy Buffett tickets, visit BuyAnySeat.com.
About BuyAnySeat.com: An online ticket marketplace, BuyAnySeat.com connects sports, theater and other live entertainment enthusiasts to an extensive network of ticket sellers worldwide. The site's simplified listings and navigational tools enable fans to easily locate, compare and purchase inexpensive, discounted or lower-priced tickets to virtually all advertised sports and entertainment events around the globe.
The site, which is PCI-compliant and Norton Secured, also provides customers with a complete Worry-Free Guarantee on all ticket purchases. Based in Denver, Colorado, BuyAnySeat.com is a subsidiary of Denver Media Holdings. For more information, please visit http://buyanyseat.com.