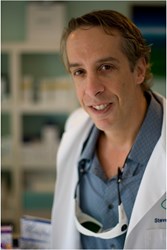 Experience is essential when choosing a physician for your dermal filler and neuromodular to elucidate the best outcomes.
Destin, Florida (PRWEB) February 14, 2014
Dr. Steven Weiner is a facial plastic surgeon who "laid down his scalpel" in 2005 to devote his entire practice to non-surgical cosmetic enhancements. Drawing from his experience with lasers dating back to 1988 and injecting Botox since 1994, Dr. Weiner has created a large following for his practice at The Aesthetic Clinique, near Destin, Florida. After introducing "Blunt Cannulas" for dermal filler injections in February 2011, his clientele requesting facial volumization procedures has grown tremendously. Up until the recently approved Voluma, Dr. Weiner's choice of fillers has been the Medicis product line, which includes: Restylane, Perlane, and, Sculptra. Dr. Weiner has found that Dysport is a great neuromodulator for controlling active wrinkles and offers about a 10% cost savings to the patients when compared to Botox. He has become the Florida panhandle's largest user of Restylane, Perlane, Sculptra, and Dysport and is in the top 1% volume user among physicians in the entire United States.
It's important for people searching for a provider for their cosmetic procedures to look for the physician's experience. Doing large volumes of dermal fillers and neuromodulators means that the physician has a strong client base that is happy and loyal. It also implies that there is a high level of expertise and experience.
Dr. Weiner is passionate about his profession and seeks out the latest technologies and procedures to keep his practice at the cutting edge of the industry. Countless hours are spent at conferences, physician's offices, and in discussions with vendors to bring the very best of services to The Aesthetic Clinique.
To stay abreast with Dr. Weiner:
Blog: http://stevenfweinermd.wordpress.com
Website: http://www.theclinique.net
YouTube: http://www.youtube.com/user/StevenFWeinerFacial
FaceBook: https://www.facebook.com/TheAestheticClinique