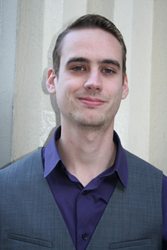 San Francisco, CA (PRWEB) March 13, 2014
This month, SF Custom Chiropractic is proud to welcome Dr. Brad Bailey as the newest chiropractic physician at the practice. Dr. Bailey currently works alongside Dr. Jacobs at the Financial District location. Founded in 2011, SF Custom Chiropractic has been serving the Bay Area's ergonomic and wellness needs with innovation and compassionate care. With the practice growing at such a fast pace, SF Custom Chiropractic opened its Mission/Bernal Heights location in July 2013 under the direction of chiropractor Dr. Anthony Gustin. SF Custom Chiropractic has been lauded as one of the best chiropractic clinics in the Bay Area, placing consistently in the Bay Area-A List's top 5 rankings for three years in a row. Dr. Bailey will help to carry on SF Custom Chiropractic's track record and mission of providing excellent chiropractic care to an ever growing patient base.
"Dr. Bailey brings passion, energy and youth to our great chiropractic clinic. He works hard and continues to improve on his techniques. I am confident he can take care of any patient," says Dr. Jacobs, head treating doctor at SF Custom Chiropractic.
Dr. Brad Bailey graduated with his Doctor of Chiropractic degree from Palmer College of Chiropractic West in San Jose, California. He was first exposed to the benefits of chiropractic care many years ago when his mother was able to find pain relief with chiropractic care after seeing many specialists and doctors. Dr. Bailey realized that chiropractic care has a direct positive impact on the health of patients and wanted to be part of a field that prioritizes the whole patient instead of just focusing on the symptoms.
Dr. Bailey joins Dr. Adam Jacobs and Dr. Anthony Gustin, a team of chiropractic physicians who are certified in A.R.T. and Graston. These treatment modalities are the gold standard of soft tissue therapy. The treatment team at SF Custom Chiropractic strives not only to treat the symptoms of back pain and joint pain, but also to address the causes of pain and discomfort. From elite athletes to 9 to 5 workers who are experiencing everyday aches and pains, it is important to Dr. Jacobs, Dr. Gustin and Dr. Bailey that each patient leaves the office with reduced pain and a clearer understanding of ergonomics and health that can help to relieve the causes of their pain.
"I am very excited to be joining the team at SF Custom Chiropractic," says Dr. Bailey. "More than anything, the approach that we take at SF Custom Chiropractic - seeing a patient as the whole person versus just a list of symptoms - is why I decided to become a chiropractor in the first place. The relationship that you build with a patient is equally as important as finding and treating their areas of pain. The understanding and relationship that is fostered with a patient leads to positive, healthy outcomes."
Based in the Financial District of San Francisco, SF Custom Chiropractic opened in January 2011. In July 2013, SF Custom Chiropractic opened its second location between Bernal Heights and Mission District. Head treating doctor, Dr. Adam Jacobs received his doctorate from Palmer West College of Chiropractic (known for being the leader of sports chiropractic). Dr. Anthony Gustin received both his doctorate and masters from University of Western States in Portland Oregon. Both Dr. Jacobs and Dr. Gustin are Certified Chiropractic Sports Practitioners. In addition to their doctorate degrees, Dr. Jacobs and Dr. Gustin have full body A.R.T.® Masters certifications and long nerve entrapment certification and Dr. Gustin has received a Masters of Science in Exercise and Sports Science. SF Custom Chiropractic takes a holistic full body approach to fix underlying structural problems associated with back pain and many other musculoskeletal disorders. For more information, visit http://www.sfcustomchiro.com or follow us on Twitter @SFCustomChiro.