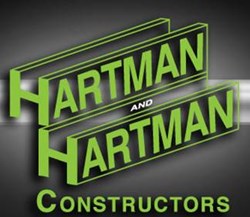 'It was critical that we resolve this problem quickly,' noted Ed Budavich, Senior Controller and IT Director. 'Big Oil won't sit back and wait for you to meet their needs.'
Austin, TX (PRWEB) February 18, 2014
Known for application modernization products, CM First also provides expert consulting services. Recently, general contractors, Hartman and Hartman, engaged CM First to provide a solution to a pressing concern. Due to explosive growth in the energy sector, Hartman and Hartman executives have discovered performance issues with a number of essential, back-end processes. In particular, the ability to scan documents into a database used by a CA Plex-generated application couldn't keep up with the demand. The scans were simply too slow, hurting the productivity of employees and delaying the sharing of information with customers.
The accounting application requires daily scanning of 100's of documents, including invoices, purchase orders, packing slips and other accounts payable information. Each scan took 8-10 seconds. CM First came in to figure out how to solve this problem.
"It was critical that we resolve this problem quickly," noted Ed Budavich, Senior Controller and IT Director. "Big Oil won't sit back and wait for you to meet their needs."
In a short period, the CM First developers produced a solution that removed 80% of the delay using a custom API to the Twain-compliant scanning interface. The solution uses industry standard technologies, and can be flexibly employed to meet various imaging requirements. Immediately, Hartman and Hartman saw productivity gains and increased employee satisfaction. Customers now had the ability to immediately view digital documents, a desired outcome for Hartman and Hartman.
"CM First's consulting services help companies quickly solve challenging issues like this one," said John Rhodes, CTO. "The deep knowledge base of CM First experts can be a valuable addition to in-house knowledge."
About CM First
CM First is a global software and services company with focus on application modernization, custom development of enterprise applications that support high-performing, and agile development teams in three key areas: Application Modernization for IBM Environments, Custom Application Development Architected and Agile, Tools and Technology for Future Development.
CM First has a consulting practice for creating custom code solutions. Among these are customers with large and small document imaging needs including the State of Texas and Texas A&M's TEEX division. CM First's expertise in Kofax software integration delivers fast results. Learn more at: http://www.cmfirstgroup.com/services/consulting/.