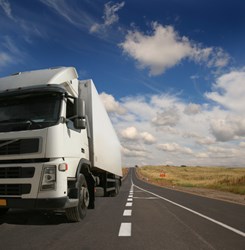 As an accident lawyer who deals with trucking accidents on a daily basis, this rule is LONG overdue.
Dallas, Texas (PRWEB) February 14, 2014
A proposed rule implementing a database of truck drivers who have refused or failed an alcohol or drug test will soon be published, the Federal Motor Carrier Safety Administration announced on February 12th, 2013. This new law will effectively help keep the roads safer by making trucking companies aware of any and all drug or alcohol screenings that a prospective driver has failed or refused in the past.
A Notice of Proposed Rulemaking, set to be published tomorrow, is a prerequisite for the MAP-21 highway funding act which governs transportation spending and highway safety programs targeting highways across the country.
If you ask any truck accident lawyer, they'll tell you this rule is long overdue. Attorneys are made aware of the staggering number of truck accidents caused by inebriated truck drivers. What's worse is that injuries and fatalities almost always occur in these large truck accidents.
Creating a database of drivers who failed (or refused) drug and alcohol tests will help identify offenders and effectively prohibit them from concealing their history of impaired driving. This database will also be extremely helpful to trucking companies when it comes to screening new hires.
Over the years, the Dallas truck accident attorneys at Rasansky Law Firm have seen far too many times drivers who cause an accident, fail a drug or alcohol test, but are still able to find work driving a truck. This new rule ensures that employers are made fully aware of any and all failed or refused drug and alcohol tests in a driver's past. This is important for the trucking companies to understand, as the employer is generally held liable for accidents caused by their drivers under a legal doctrine known as "respondeat superior."
Drivers will, however, be able to contest results by requesting administrative review after which they'd have to wait 60 days to get an answer. Additionally, these records will be available for potential employers to view, and a good history would have a positive effect for the driver.
It's going to be interesting to see how much of an effect this new rule has on reducing the number of intoxication-related truck accidents in Texas and across the nation.
Jeff Rasansky
Rasansky Law Firm
2525 McKinnon Street #625
Dallas, TX 75201
http://www.jrlawfirm.com/