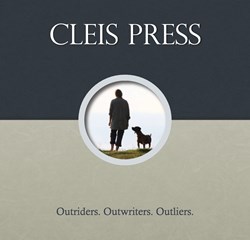 "Cleis Press—market leaders in producing well-written erotica for discerning readers."—Erotica Revealed
(PRWEB) February 14, 2014
ForeWord Reviews interviewed Brenda Knight, Publisher of Cleis Press, on her insights into the publishing industry and the evolution of Cleis since its founding in 1980. Knight explains that Cleis was founded as a feminist press, and "Cleis Press was front and center in pro-sex feminism, which centers on female pleasure and refuses to be complicit with anybody's victimization."
She also reveals several emerging trends in romance, including "blue collar" stories and female dominance rather than submission. Sample titles in Cleis's frontlist include Under Her Thumb and She's on Top. Knight insists that the key to succeeding as an independent press is always staying ahead of trends before they peak.
In the wake of the ongoing media storm surrounding Russia's LGBT discrimination, Knight explains that Cleis has been enjoying a sales peak in educational titles, like Rachel Pepper's The Transgender Child.
When asked, in honor of Valentine's Day, "what is love?" Brenda responded, "All of us here at Cleis Press and Viva Editions feel that through the diligent work of helping to create a more sex-positive culture, providing pleasurable reading, and having a sense of fun about it all has made this a more loving world."
Cleis Press publishes provocative, intelligent books across genres. Whether literary fiction, human rights, mystery, romance, erotica, LGBTQ studies, pulp fiction, or memoir, if it's outside the ordinary, it's Cleis Press.