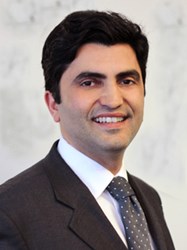 Unlike other non-surgical facelift options, Voluma has a rich consistency that's inserted deep under the skin and produces smooth results even in the most hollow areas.
Beverly Hills, CA (PRWEB) February 17, 2014
Expert facial plastic surgeon, Dr. Babak Azizzadeh of the CENTER for Advanced Facial Plastic Surgery in Beverly Hills, today predicted the top five plastic surgery trends for 2014. There are a number of cutting-edge facial plastic surgery procedures that pinpoint and improve even the most problematic areas of your face. Voluma injections, multi-level fat grafting, Sculpthera, rhinoplasty, and customized treatments are on the rise in popularity.
"Unlike other non-surgical facelift options, Voluma has a rich consistency that's inserted deep under the skin and produces smooth results even in the most hollow areas," Dr. Azizzadeh said. "It works best for significant volume loss and it's the longest lasting hyaluronic acid filler, with clinical trials showing results up to two years. However, it's also reversible like other hyaluronic acid fillers. Voluma is the most important development in injectable fillers since Restylane, so it should prove to be a big winner in 2014."
Since treating volume loss is a critical part of facial rejuvenation, multi-level fat grafting should become even more essential as a complementary procedure to facelifts and blepharoplasty. Fat grafting is an outpatient procedure which removes and refines fat tissues from the lower part of the body with Liposuction. This refined fat is then injected into the 30 main facial muscles with the use of 10 specific cannulae.
"Even though it's a classic facial plastic surgery procedure, rhinoplasty continues to be one of the most popular cosmetic procedures in the United States," Dr. Azizzadeh states. "The goal of a rhinoplasty surgeon is to create an aesthetically pleasing nose that functions well and is balanced with the rest of the face. Since every patient has unique features, you want to make sure that you consult with a rhinoplasty expert that gives patients different options and manages their expectations properly."
Dr. Azizzadeh has developed Sculpthera to combine the benefits of Sculptra and Ulthera for his patients. Both Sculptra and Ulthera skin tightening work to promote the proceeding growth of collagen within the skin's surface, so the treatment continues to work over time. Sculptra is a unique facial filler made from poly-L-lactic acid, which results in subtle changes over time to keep your face looking natural and young. Ulthera utilizes ultrasound technology to penetrate the deepest layers of the skin and muscles and promote new collagen growth, tightening and toning the skin in the process. Sculpthera is the ultimate non-surgical facial rejuvenation experience.
"The most exciting part of modern treatments is the natural results that are possible from facial rejuvenation procedures," Dr. Azizzadeh explained. "Cookie-cutter facelifts are a thing of the past. Expert facial plastic surgeons know the best ways to customize results based on a patient's features and ethnicity. The goal is to enhance your appearance, not make your face look tight and rigid."
Dr. Azizzadeh is an expert facial plastic surgeon who is recognized as a Top Doctor by the US News & World Report. He completed a fellowship in facial plastic & reconstructive surgery at the prestigious Harvard Medical School, and is the author of five bestselling books, including Master Techniques in Facial Rejuvenation and Beverly Hills Beauty Secrets. Dr. Azizzadeh is also the director of the USC Facial Plastic Fellowship Program, and the director of the world renowned Cedars-Sinai Advances in Multispecialty Aesthetic and Reconstructive Surgery Symposium.
For more information, contact the CENTER for Advanced Facial Plastic Surgery at (310) 657-2203.