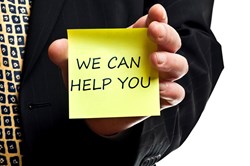 Manually managing data is a wasted effort. Automate and give yourself more time for new business development.
Palm Desert, CA (PRWEB) February 15, 2014
Leslie Spoor C.C.S, Founder and President of Executive Errands® and Concierge Business Solutions™ of Palm Desert, California, has announced the official launch of Essential Elements™, a complete web-based business management system that effectively assists service-based companies of any type or size to better manage their operations. Using a user-friendly "turnkey" template that is easily customized to meet the needs of both business owners and customers, Essential Elements™ successfully integrates client information, project and vendor management, billing and payments, and reporting into a single system that provides both customer transparency and business efficiency. The simplicity and cost-effectiveness of Essential Elements™ can help any service business to become more successful and profitable.
Essential Elements™ was developed by Ms. Spoor in 2007 to aid her efforts to build her new company, Executive Errands®. After working as a consultant in the aerospace and defense industry for over ten years, Ms. Spoor decided to start her own business in the Coachella Valley providing lifestyle management and concierge services to absentee homeowners and busy professionals in need of assistance to manage their homes and lives. Offering a comprehensive range of services at affordable prices – including absentee home checks, errands, home maintenance, and virtually any task requested by clients – Executive Errands® was an instant success. Ms. Spoor quickly realized her need for an effective system to simplify her administrative tasks and free her to focus on customer service and new business development. Utilizing her extensive experience in manufacturing and project management, she created an all-inclusive program that streamlined her "back office" functions and dramatically improved her company's growth and profitability. She then founded Concierge Business Solutions™ to share her knowledge and is now offering Essential Elements™ to other businesses to help them realize similar success.
Essential Elements™ is a web-based system that is easy to implement and utilize for immediate results. It is accessible from any computer with an Internet connection, it is easily configured to meet the needs of any service-based business, and it offers a wide range of functions that simplifies all of the most important administrative tasks that are both necessary and time-consuming. From client information, scheduling and tracking of tasks, email notifications to both clients and employees, automatic renewals of services, referrals, billings, and customer and business activity reports, Essential Elements™ provides virtually every function that streamlines service business operations. The system also allows clients to log into the system and view the progress and completion of tasks, track time used and available to them. This unique feature helps build strong client relationships and confidence. In addition, the program is based on the concept of selling prepaid blocks of time for services, which provides businesses with more stable cash flow and clients with an easier method to ensure that their requests are fulfilled. Essential Elements™ is especially suited to new businesses that need to focus on identifying and serving customers to build a sustainable client base. Its functionality and ease of use allows any company to quickly launch or enhance its business and see fast results. Essential Elements™ helps business owners to achieve greater efficiency and client satisfaction, translating into growth and increased revenues.
For a nominal one-time start-up fee and a monthly subscription charge, any service-based business that wants to realize success can benefit from Essential Elements™. Ms. Spoor also provides individualized guidance and support to each business using Essential Elements™ to facilitate the implementation process. Web-based demonstrations of Essential Elements™ are offered at no cost or obligation, allowing interested business owners to view the system and experience its effectiveness firsthand. For additional information or to schedule a demonstration, please contact Ms. Spoor directly.