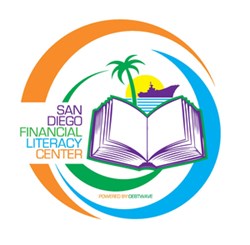 "We are proud to have the opportunity to work so closely with the members of the San Diego community on the topic of financial literacy,"
San Diego, CA (PRWEB) February 18, 2014
DebtWave Credit Counseling, Inc. is pleased to announce the formation of our new Financial Literacy program dedicated to assisting military members, youth and low/moderate communities of San Diego. The San Diego Financial Literacy Center (SDFLC) will focus on providing educational workshops and seminars while empowering our constituents to take control of their finances and become financially fit.
The San Diego Financial Literacy Center will host a press conference / ribbon cutting / award ceremony on Wednesday February 26th at 10:30 am located at its offices in Kearny Mesa. Jerry Sanders, CEO of the San Diego Regional Chamber of Commerce will offer the opening remarks and recently said; "The Chamber is excited to support and welcome the San Diego Financial Literacy Center to San Diego's non-profit community. By offering their programs and resources for free, they will be making a difference in the lives of many San Diegans including our military men and women and youth throughout the County."
"We are proud to have the opportunity to work so closely with the members of the San Diego community on the topic of financial literacy," said Antony Murigu, President of DebtWave. "Our goal is to assist as many members of the military, youth and underserved communities as we can through an effort of developing strong strategic partners and delivering culturally competent materials in our workshops, seminars and educational components."
The San Diego Financial Literacy Center will have three pillar programs: Boost for our Heroes, Wave of the Future and Smart with your Money. Each program will have a specific focus and engage segments of the population in San Diego County.
Boost for our Heroes is a program geared towards active duty, transitioning and veteran military members and their families. Its focus will be to provide them with financial education through a combination of workshops, outreach and one-on-one consultations. Our goal is to help our men and women of the Armed Forces become financially fit and develop strong money management skills. Each quarter, an impartial panel will select one constituent to receive a $3,000 stipend due to identified financial hardship. The first recipient of the quarterly award was chosen and he will receive his award at the press conference.
Wave of the Future is a financial literacy program for high school and college students conducted in the classroom with a strong focus on smart money management, navigating student loan debt, the true cost of using credit and overall financial literacy. Elementary school modules are being created in concert with local educators to bring interactive workshops to our youngest citizens.
Smart with your Money is a step by step guide to a stronger financial future with an emphasis on budgeting, managing and eliminating debt and avoiding financial pitfalls. This program also has custom seminars available to local agencies and companies that are provided in collaboration with our industry partners.
The SDFLC is open to the public and community members are encouraged to take advantage of its free resources, materials, interactive tools and educational opportunities.
Information about programs, workshops, partnership opportunities and special events is available at http://www.sdflc.org or by calling 858-751-2606.