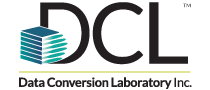 Our aim is to provide [authors] with some actionable information as we break the entire publishing process down into five steps. - Linda Morone Cassola, Senior Vice President of Sales and Marketing, DCL
New York (PRWEB) February 14, 2014
Data Conversion Laboratory (DCL), an industry leader in organizing, converting and enhancing content into digital formats, will launch a six-part webinar series on self-publishing on Tuesday, Feb. 18, in conjunction with Bowker, the world's leading provider of bibliographic information and management solutions for publishers, booksellers and libraries.
The first 60-minute webinar, "Assuming the Risk for Your Own eBook," will be hosted jointly by Laura Dawson, Product Manager of Identifier Services for Bowker, and Linda Morone Cassola, Senior Vice President of Sales and Marketing for DCL. It will be held from 1 p.m.-2 p.m. ET on Feb. 18, and you can register for free here.
The aim of the webinar series, running through the end of the year, is to help the growing number of authors pursuing self-publishing produce a quality product that gets published and read. According to research from Bowker, the number of self-published titles in 2012 jumped to more than 391,000, up 59 percent from 2011.
In conjunction with the launch of the webinar series DCL and Bowker will issue a joint white paper, also entitled "Assuming the Risk for Your Own eBook." It will be available for free on Tuesday, Feb. 18 at both http://www.dclab.com and http://www.selfpublishedauthor.com. DCL and Bowker will also publish a companion eBook at the conclusion of the series.
Dawson said the first webinar will help authors seeking to self-publish understand that they assume all the risk normally borne by a publishing house, and what that implies. "There are costs that new-to-publishing authors may not be aware of," Dawson said. "This means they need to be armed with lots of good information about the risks involved and how best to address them. This series will provide that information to help ensure their publishing success."
"Self-publishing has become a very popular option but not one for the faint of heart," Cassola said. "Authors need to take a practical, informed approach if they want to see a return on their considerable investment of time and resources. Our aim is to provide them with some actionable information as we break the entire publishing process down into five steps. Along the way, we'll bring in subject matter experts to present best practices, including an editor and a book marketer."
Future webinars in the series will cover:

Editing: A good editor can help shape a book, correct errors and give the prose a professional polish – making all the difference in how it is perceived in the marketplace. This webinar will review various aspects of the editorial processes.
Design and Production: What will the book look like? What fonts should be used? What size should the cover image be? What are Mobi and EPUB? This webinar will discuss best practices in such areas as choosing print and eBook layouts, selecting fonts and adding illustrations.
Marketing and Publicity: Good marketing is an art, and knowing the audience is critical. This webinar will help authors and publishers get the word out about their book in a compelling and interesting way.
Rights: What is copyright? What are subsidiary rights? How do authors clear rights for illustrations or song lyrics in their books? This webinar will help authors and publishers understand the rights landscape.
Distribution: Whether selling directly on Amazon.com, or placing a book in stores, this webinar will help authors and publishers craft a strategy for effective distribution.
About Data Conversion Laboratory, Inc.
DCL (http://www.dclab.com) is a leader in helping organizations maximize the value of their content assets investment through digitization and organization, making reuse easier and providing greater accessibility. With DCL's process, content quality is vastly improved, systems are future-proofed, redundancies are eliminated and revenue opportunities are expanded. With expertise across industries including life sciences, government, manufacturing, technology and professional organizations, DCL uses its advanced technology and U.S.-based project management teams to help solve the most complex conversion challenges securely, accurately and on time. Founded in 1981, DCL has been named one of EContent's Top 100 companies for the third straight year.