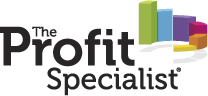 Houston, TX (PRWEB) February 20, 2014
Aarthun Performance Group (APG) the creator of The Profit Specialist® system for sales professionals, recently published an innovative guide detailing proven strategies on how companies can achieve quantum sales growth without investing additional capital.
APG has found that the lack of business skills, inability to reach the C-suite, and price negotiation are some of the major reasons that companies fail to achieve this type of growth. Based on their 20+ years of experience with Fortune 100 and 500 companies, they have identified 8 Value Selling Strategies that can help sales teams start a positive Chain Reaction that will ripple throughout their entire organization.
The eBook, Spark A Chain Reaction: Successful Consultative Selling Techniques that Optimize Sales and Profitability, guides readers through the 8 links that companies must build on to change their approach to sales and grow revenue the right way. Building on the effectiveness of salespeople who can speak the language of finance, the book explores just how sales can double when salespeople understand business from the customer's perspective and are able to gain access to the real decision makers, more than just once.
Starting the successful sales Chain Reaction enables companies to:

Achieve a quantum leap in sales performance
Render competition less effective
Gain access to the real decision makers, the C-suite
Win the right customers, at the right price, with the right return
Backed by statistics and case studies, this guide also provides examples of how, for over 20 years, The Profit Specialist® has helped client companies implement these strategies to double account sales and expand business opportunities.
Spark A Chain Reaction: Successful Consultative Selling Techniques that Optimize Sales and Profitability is available as a free download at http://info.theprofitspecialist.com/consultative-selling.
About Aarthun Performance Group, Ltd.
APG develops and customizes high impact, financial sales and professional/managerial training programs that deliver bottom line results and helps create better business people. Over the past 20+ years, APG and The Profit Specialist® have helped more than 200 of the Fortune 500 companies improve their profitability by enabling their salespeople to defend price by: understanding the impact pricing has on profitability; how profits are lost during the sales process because tangible value is given away; how extending accounts receivables cost the company money and that they need to manage it better or get something in return; and how to sell multiple products and services at higher margins to higher level economic decision makers.