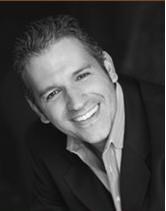 Welcome to 21st century leadership, where personal branding is a requirement to strengthen the organization not a self-promotion campaign.
Los Angeles, California (PRWEB) February 14, 2014
According to a survey conducted by the Glenn Llopis Group (GLG), less than 15% of leaders have truly defined their personal brands and less than 5% are living them consistently at work – each and every day. Why? Because it can be extremely challenging and requires a tremendous amount of self-awareness, action, and accountability. Based on these findings, GLG announced today that it will hold a two-day workshop program April 2-3 in Irvine, California.
"The uncertainty of the post-2008 economy has demanded more from the workforce," explains GLG Chairman, Glenn Llopis, a former C-suite executive, current Forbes featured business leadership writer, and entrepreneur. "All too often, leaders have been forced to sacrifice their own identities in the rush of business necessity. They are now eager to reclaim those personal identities as the economy improves and opportunities return. In order for organizations to retain top leadership talent, they must enable them with an identity that matters."
Developing your personal brand as leader is essential for the advancement and development of an individual's career and that of others. Unfortunately, personal branding has become a "commoditized" term that has lost its intention as leaders and employees alike have irresponsibly used social media platforms such as LinkedIn to build their professional network and increase their relevancy. They believe LinkedIn and other social media channels can immediately increase their market value for their personal brands rather than recognizing that the process of developing their personal brands is a much bigger responsibility; a never-ending journey that extends well beyond social media and self-promotion.
Adds Llopis, who will facilitate the April training, "Personal branding is about making a full-time commitment to the journey of defining yourself as a leader and how this will shape the manner in which you will serve others by consistently elevating your skills sets, capabilities, and industry know-how. Your personal brand should represent the value you are able to consistently deliver to those whom you are serving albeit employees, clients, industry, board members, community, etc. This doesn't mean self-promotion – that you should be creating awareness for your personal brand by showcasing your achievements and success stories. Managing your personal brand as a leader requires you to be a great role model, mentor, and "a platform' that others can depend upon."
At GLG, developing a personal brand encompasses the 21st century characteristics framework that serves as a roadmap for success and ultimate significance. It serves as a tool that allows individuals to measure their ability to manage their personal brands and course correct along the way. To naturally thrive as a leader, one must become more aware of the following six characteristics in order for his/her personal brand to awaken its full potential.
Characteristics

See Opportunity in Everything
Live With an Entrepreneurial Spirit
Anticipate the Unexpected
Work with a Generous Purpose
Unleash Passionate Pursuits
Lead to Leave a Legacy
As a result of this GLG intensive training, participants will:
Learn how and why personal branding is no longer about self-promotion, but about trusting oneself to be a more effective leader and make one's voice and identity respected.
Seamlessly deliver the most genuine executive presence that represents who a person is and what he/she stands for
Align one's leadership role and responsibilities to more authentically amplify and create greater impact and influence
Create one's personal brand leadership value proposition
Manage one's personal brand by continually refining the answers to four critical questions that serve as the foundation for ultimate workplace success and significance
Learn the four skills to elevate one's career and organization and how one's personal brand can create a workplace culture that fosters innovation and initiative
Experience oneself through the "speed branding" exercise where participants will define one's personal brand through their lens
Awaken one's full potential by becoming your own personal brand manager.
"Welcome to 21st century leadership, where personal branding is a requirement to strengthen the organization," explains Llopis, "not a self-promotion campaign."
To register for the workshop, please visit GLG Workshop or call Annette Prieto, Director of Client Relations, at 949-387-2609 or aprieto(at)glennllopisgroup(dot)com.
Two-Day Workshop Details
Date: April 2-3, 2014
Where: 16755 Von Karman, Suite 200
Irvine, California 92606
Time: 8:00 am - 5:30 pm
Cost: $2999/person
About Glenn Llopis Group (GLG)
GLG is a nationally-recognized thought-leadership, human capital, and business strategy consulting firm whose product and service offerings for Fortune 500 and 1000 clients as well as entrepreneurs include leadership and talent development, cultural competency, career advancement, marketing, business strategy and modeling, and workplace culture transformation.
GLG's extensive library of leadership, human capital and business development content includes published books, ebooks, whitepapers, blogs, etc. that has been featured on hundreds of trade publications, online magazines and nationally syndicated television and radio shows. Mr. Llopis is a contributing writer to Forbes, Huffington Post and Harvard Business Review.