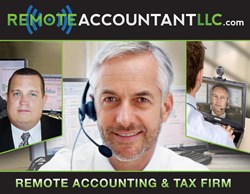 This is a huge case, not only because of the money involved but because of the definitions,
Los Angeles, California (PRWEB) February 15, 2014
The national accounting, bookkeeping, and tax firm Remote Accountant LLC has pledged to protect its clients from preventable taxation liabilities. Their mission is to provide outstanding service to individual taxpayers, entrepreneurs, and small business clients; implementing the guiding principles of professionalism, responsiveness, and quality. In the midst of The Shea Decision, it is crucial that accountants keep abreast of changing IRS rulings; ensuring the most well-rounded protection for its clients against the IRS, and avoidable tax liabilities.
On February 13th Reuters announced the triumph of Shea Homes LP, a California based home-builder. The Internal Revenue Service (IRS) received an unfavorable ruling from the Tax Court, which settles disputes between taxpayers and the IRS. Shea Homes LP was allowed to defer payment of taxes on home sales until 95% of homes in its gated-community developments were sold. Judge Robert Wherry stated that Shea Homes "properly used a permissible method of accounting." For the full details of the court ruling visit reuters.com/article/2014/02/13/usa-tax-shea-idUSL2N0LH24C20140213. The case is Shea Homes, Inc and subsidiaries et al v. Commissioner of Internal Revenue; Docket No. 1400-10.
In light of the Shea Decision, accounting companies are projected to utilize the "completed contract method" of accounting to protect the financial interests of their clientele. "This is a huge case, not only because of the money involved, but because of the definitions," said Alan Clark, an accountant in Atlanta and chairman of the Construction Financial Management Association, a construction industry trade group. Clark's full commentary can be found at finance.yahoo.com/news/homebuilder-wins-irs-accounting-dispute-211447771.html.
The Shea quarrel involved $23.7 million in taxes for 2004 and 2005. Housing companies such as Howard Hughes has kept a keen watch on the developments of the Shea case, and is challenging the IRS for a tax bill totaling over $144.1 million. For more information on Howard Hughes' tax bill refer to valuewalk.com/2012/10/irs-battles-bill-ackman-in-court-over-accounting-practices/. The court of record for Shea Homes vs the IRS can be found here courtlistener.com/tax/eAFA/shea-homes-inc-and-subsidiaries-v-commissioner/.
Every year rates, incentives, breaks, and penalties vary both federally and by state. New court rulings often catalyze change within the accounting industry, and the specialists at Remote Accountant LLC understand the intrinsic necessity to protect clients' money and investments. They help clients forgo avoidable taxation liabilities, and protect clients' businesses by offering business and financial consulting.
The experts at Remote Accountant LLC use the newest cutting edge technologies to service their clientele including, live video chat, pc to pc log on for automatic updating, so that accounting, bookkeeping, and tax filings are streamlined instantaneously. Remote Accountant LLC provides a wide range of services which can be found on the website at http://www.remoteaccountantllc.com or their their firm introduction video.