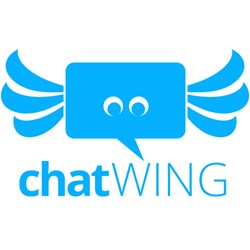 New York, NY (PRWEB) February 14, 2014
With the addition of three more login options, the total methods a user can use to enter a Chatwing chatroom has jumped to nine. With this, the chat room software is much more flexible and has a much wider range of options for its users.
The importance of having more social media login options is tremendous for a chat app. For site owners, enabling these options will make it easier for them to decipher from which social media most of their audience are coming from. From that point of view, they can make up procedures to continue the steady flow of people logging in through that particular option. And with those options that are rarely used, they can think up of a solution for that problem.
The option to use these social media login methods is still up to the user. One can activate or deactivate its usage, hereby limiting or giving the chatters the liberty to the usage these methods. However, aside from the said methods using different social media networks, the user still has the option to use Chatwing's most basic method of joining in – the Chatwing and the Guest login method.
Aside from these, Chatwing chat software is further improving its other features to further compliment the chat software. This will, without a doubt, provide its users a better chatting experience.
About Chatwing.com
Chatwing.com is a company that has brought innovation to the modern chat widget. Operating for more than five years now, Chatwing and its team of developers have dozens of ideas ready to be introduced to the public. The Chatwing chat app is an easy-to-use online tool that can help web users interact with each other and can also generate continuous traffic. Chatwing will always be a "freemium" application for everyone.