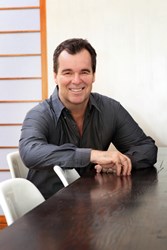 Aussies eager to invest or buy a home in a rising market, however, should be careful on how they enter the real estate market because cycles continually change.
(PRWEB) February 15, 2014
The Australian Bureau of Statistics found that the 9.3 million houses in Australia are collectively worth $5 Trillion after home values around the country jumped $184 billion in the last quarter of 2013, (the [News.com.au reported on 11 February 2014).
ABS' housing finance data and capital city price index confirmed that strong sales for Australia real estate and robust lending fuelled the rise of house prices in 2013.
"The figures show the undeniable fact that Australia is currently in a property boom, and I believe that the strong demand for real estate Australia will continue to grow from here as more and more people want to climb the property ladder," commented Rick Otton, a respected property coach for over 14 years.
"Aussies eager to invest or buy a home in a rising market, however, should be careful on how they enter the real estate market because cycles continually change. If you are locked in a highly leveraged property, rather than make profits, your investment can turn sour if the market turns suddenly," he warned.
Mr. Otton then shared in an interview for the Ready, Set, Boom national tour that people can withstand a constantly changing real estate market if they use a strategy that can help them get in and out of properties without spending a lot of cash.
"I had no money when I started property investing in Dallas during the savings and loans crisis in the 90's, but creative strategies helped me grow my property portfolio even after the market down cycle. This became possible, because unlike the other property investors, I created flexible payment terms between all the parties to a deal," he said.
"One way to create flexible payment terms is to enter a seller finance agreement. In this set up, the buyer agrees to buy the property at the price the seller wants while the seller gives the buyer a flexible period to complete the payments," Mr. Otton revealed.
For more info on Rick Otton's one-day property training event 'Ready Set Boom', visit http://readysetboom.com.au/. The event will be coming over the Gold Coast on 23 February 2014.
About Rick Otton
For over 23 years property millionaire Rick Otton has built an impressive real estate portfolio using innovative strategies that he has developed – strategies in which transactions are made without the need for traditional bank-type loans.
He constantly refines his techniques as he buys and sells properties through his We Buy Houses business which operates in Australia, New Zealand and the UK.
A gifted speaker and educator, Mr Otton conducts regular one-day free seminars across Australia, which build on the the concepts he shares in his 2012 book 'How To Buy A House For A Dollar', voted by Money Magazine and Dymocks Book stores as one of the Top 10 Most Popular Finance Titles for 2013.
He regularly records and publishes iTunes podcasts via his channel Creative Real Estate.
His innovative low-risk, high-reward approach to Australian real estate investing has been featured in a variety of television programs and magazines, including Today Tonight, Hot Property and Australian Property Investor.
To register for one of Mr Otton's free Australian one day seminars visit ReadySetBoom.com.au or phone, in Australia, 1300 888 450.