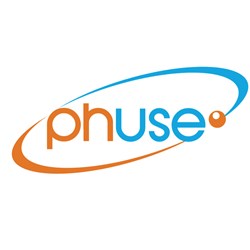 "The FDA is pressing ahead the use of data standards. We are looking forward to engaging discussion with the FDA, industry, and standards organizations at the PhUSE CSS." - Chris Decker, VP Life Science Practice, d-Wise and PhUSE FDA Liaison Director
Silver Spring, Maryland (PRWEB) February 19, 2014
On February 6th, 2014 the U.S. Food and Drug Administration further enforced the usage of electronic data standards. On their website they officially published a high level roadmap for electronic format submission. The official road map "Guidance on Submissions in Electronic Format – Submissions under the Federal Food, Drug, and Cosmetic Act" (FDA-2014-D-0085) describes how it plans to roll out electronic submission requirements. The guidance document announces a series of individual guidance documents. Questions such as which new drug applications will be exempt from electronic submission requirements or waiver criteria will therefore be answered later. It is clearly stated that "certain" IND, NDAs, ANDAs; and "certain" BLAs must be submitted electronically not earlier than 24 months after the publication of a final guidance.
The high level road map was published at the same day as the draft guidance on "Providing Regulatory Submissions in Electronic Format — Standardized Study Data" (FDA-2012-D-0097). This guidance supersedes the guidance on electronical submission of standardized study data that was issued in February 2012 and refers to the draft document "Study Data Technical Conformance Guide and Data Standards Catalog" (FDA-2014-D-0092). This guide was created to integrate and update several existing documents such as the Study Data Specifications and the CDER Common Data Standards Issues documents.
These are exciting times for people working in the pharmaceutical industry and as usual there will be a lot of discussions at the upcoming Computational Sciences Symposium (CSS). The CSS is organized by PhUSE and will take place March 16th to 18th 2014 in Silver Spring, Maryland. The PhUSE CSS brings together Academia, Regulators, Industry and technology providers to address computational science needs in support of regulatory review. At the CSS representatives of the FDA will present the contents of the guidances. Representatives from PhUSE, CDISC, academia and pharmaceutical industry representatives will have an open discussion regarding the new draft guidances within the Optimizing Standards working group.
ABOUT PhUSE
PhUSE, Share – Contribute – Advance, provides the industry with the premier platform for creating and sharing ideas, tools and standards around data, statistical and reporting technologies; PhUSE is a non-profit, volunteer-supported, community of professionals who are passionate about advancement of clinical data science. Since its inception, PhUSE has expanded from its roots as a conference for European Statistical Programmers, to a global platform for the discussion of topics encompassing the work of Data Managers, Biostatisticians, Statistical Programmers and clinical data scientists.