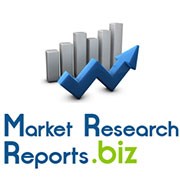 Albany, NY (PRWEB) February 16, 2014
USA - Telecoms, IP Networks, Digital Media And Forecasts
Telecoms, IP Networks, Digital Media Market In USA: Trends and Forecasts Research Report
Future Mobile Phone-Cell Phone Technology and Functions 2014-2024, Analysis, Growth & Forecast
Mobile Phone Future 2014-2024, Global Industry of Cell Phone Technology and Functions
Confectionery, chocolate, market, Brazil
In recent years the US has been engaged in a more concerted fibre deployment effort, principally from the two incumbents Verizon and AT&T but notably also from Google with its successful investment in Kansas City. In addition, the smaller competitor carriers continue to deploy fibre deeper into their networks. Significantly, an increasing number of municipalities are sponsoring FttP networks, and the recent FCC National Broadband Plan envisages a greater role for public FttP networks in the pursuit of its goals.
Browse full report with TOC: http://www.marketresearchreports.biz/analysis-details/usa-telecoms-ip-networks-digital-media-and-forecasts.
Verizon has adopted an FttP approach while AT&T has chosen mainly FttN with FttP for new developments and multiple dwelling units. However, Verizon's fibre-based FiOS network will no longer be built out beyond its existing footprint, and for both Verizon and AT&T there are significant regulator considerations regarding the companies' legacy copper networks, which are to be mothballed. The report provides an overview of FttP and other fibre network developments, including details of the major fibre deployments and key market statistics and forecasts.
To get download full report with TOC: http://www.marketresearchreports.biz/sample/sample/161235.
The US mobile subscriber base is approaching 330 million. Although growth has slowed in line with high penetration levels, mobile data use remains strong while data revenues continue to grow steadily year-on-year. Growth in data ARPU is largely offsetting the ongoing decline in voice services ARPU. Mobile broadband has been underpinned by the deployment and upgrade of 3G networks since 2009, while the expansion of LTE services from a number of operators has provided a greater stimulus for growth in mobile broadband.
Table of Contents
1. Fibre-To-The-Home Market
1.1 Fibre-to-the-Premise (FttP)
1.1.1 Analysis
1.1.2 Overview
1.1.3 FttP network rollout
1.2 Policy and regulation framework
Visit analysis report: http://www.marketresearchreports.biz/analysis/161235.
2. Broadband Market
2.1 US broadband market
2.1.1 Broadband market overview
2.1.2 Broadband market statistics
2.2 Policy and regulation framework
2. Broadband Market
2.1 US broadband market
2.1.1 Broadband market overview
2.1.2 Broadband market statistics
2.2 Policy and regulation framework
Contact Us:
Office: United States
State Tower
90 State Street, Suite 700
Albany, NY 12207
Tel: +1-518-618-1030
Blog: http://mresearchreports.blogspot.com